As a couple, as a family or on your own, take part in the many activities available all year round in La Rochelle. How about making the most of its proximity to the ocean to learn or improve your water sports? Or take a trip out to sea to discover the landscapes that border the coast? And for those who don't have their sea legs, other tours and outdoor or indoor activities are available for everyone: museum visits, aquarium, cycling, shopping, geocaching, climbing ... all you have to do is choose, or not!
La Rochelle Océan Pass, c'est le bon plan pour ne rien rater ! Pratique et économique pour visiter le meilleur de la destination et ses alentours. Ce city pass vous permet de bénéficier d'un accès inclus aux musées, expositions, monuments, activités, visites et excursions, aux transports, mais aussi à des avantages tarifaires pour certains sites.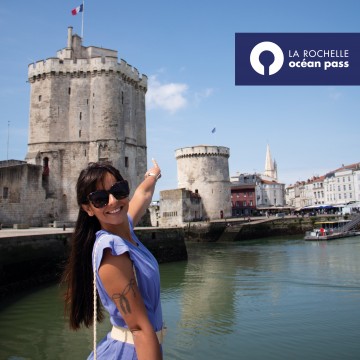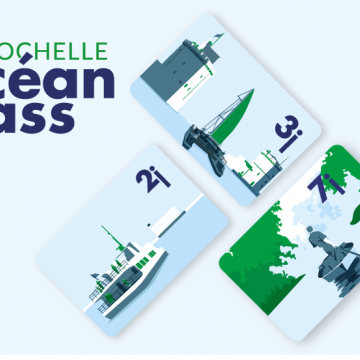 Discover La Rochelle with a guide
Follow the guide to discover the secrets of the city of La Rochelle. In groups or in small groups, explore more than a thousand years of history through the town and countryside.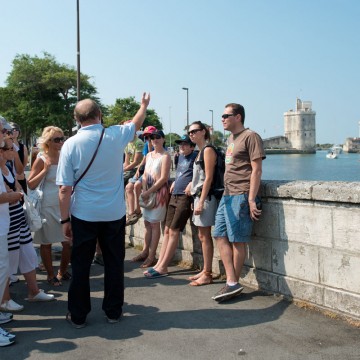 What to do in La Rochelle?
Visits, trips out and activities
All the family activities, good plans and good ideas for discoveries that will delight young and old.