From the Middle Ages to the Renaissance, from the 17th to the 20th century up to the contemporary period, La Rochelle generously offers you all the richness of its architectural heritage. Stroll from streets to alleys and from square to square to soak up the changing atmospheres of the districts of the old town. From the Old Port of La Rochelle to the surrounding villages takes no time: discover the gems these wonderful places have to offer, in the countryside or near the coast.
Historical sites and monuments La Rochelle
In the heart of the old town, discover the rich architectural heritage of La Rochelle and the surrounding towns and villages.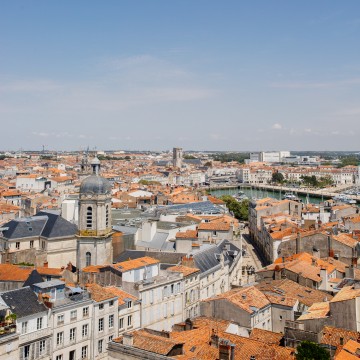 Set off on an imaginary sound journey to discover stories of La Rochelle and its unexpected gems in a whole new way.
Stroll along the quays of the Vieux Port to discover this exceptional site in the heart of La Rochelle. An architectural treasure and a place to live, the Old Port of La Rochelle reveals its different faces at every moment of the day.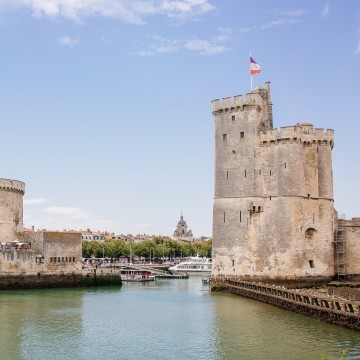 The Saint-Nicolas district
Discover the special charm of the Saint-Nicolas district, an old fishermen's quarter nestled between the station and the Old Port.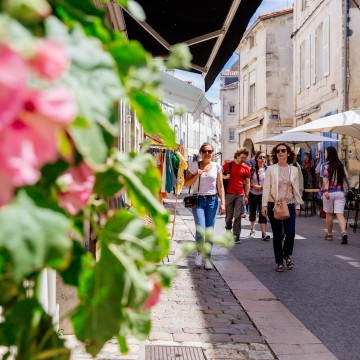 Between the Old Port and the Trawlers' dock, stroll through the colourful houses of the Gabut district. Livened up by the terraces of bars and restaurants, it now forms the link between the historic centre and the new Minimes district.