Ideally located in the town centre, La Rochelle Agglomeration Tourist Office is open from January to December. Its travel advisers are at your service to offer personalised advice according to your needs, your budget and, above all, your requirements. Fully certified, we do everything we can to provide you with access to information under the best possible conditions and with respect for our environment.
Got a question?
Opening hours MAY 2022 :
Open from Monday to Saturday: 10am - 1pm / 2pm - 6pm.
Sundays and public holidays: 9am - 1pm.
A telephone hotline is available all year round on 05 46 41 14 68, Monday to Saturday from 10am to 1pm and from 2pm to 6pm, Sundays from 9am to 1pm.
100% at your service
At all stages of preparing your stay, we support you to make your holiday in La Rochelle a moment of relaxation and unique escape.
Find accommodation
Discover gourmet venues
Avoid missing out on any of the destination's must-see attractions 
Practise an activity
Book tickets
Get around easily
Know what's currently going on...
Find us in La Rochelle, in our premises located just a stone's throw from the Old Port, opposite La Rochelle Aquarium. In our reception area, you'll find all the documentation on La Rochelle and the towns in the surrounding area, not forgetting the major sites of Charente-Maritime.
Tourist Office online brochures and maps
Ticket office and guided tours you can book online
In La Rochelle, book your tickets directly at La Rochelle Tourist Office: shows, sea trips, activities and places to visit … the perfect way to save time while making the most of the great deals and sound advice of our travel advisers! 
At any time of year, check out our programme of guided or animated tours online. Our team of professional guides is committed to sharing with you all the secrets great and small that abound in La Rochelle and its surrounding villages.
Book online: all the Tourist Office's guided tours
Local souvenir shop
Crafts, local products, books, posters, souvenirs in the colours of the city... our shop with its made in La Rochelle and regional products (Nouvelle-Aquitaine) is accessible during the opening hours of La Rochelle Tourist Office.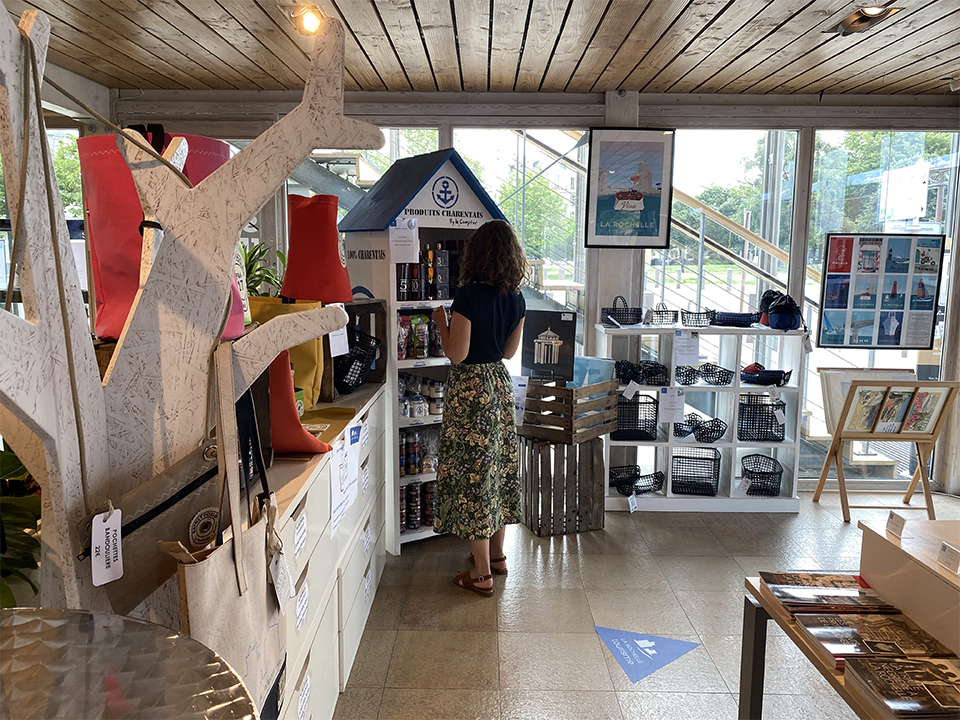 Check out the Tourist Office shop
Covid-19 measures to welcome you with confidence
Within the exceptional context of the battle against the Coronavirus Covid-19 epidemic and according to instructions issued by the administrative authorities, La Rochelle Agglomeration Tourist Office has introduced a health protocol specially designed to receive all types of visitors:
Physical arrangements and direction of movement
Reception measures and respect for social distancing
Displaying health measures, raising staff awareness
Health measures taken for running guided tours
Health measures in place at La Rochelle Tourist Office
Our 100% quality commitment
Classified Category 1, La Rochelle Agglomeration Tourist Office is committed to maintaining its labels and certifications to ensure a quality welcome and service.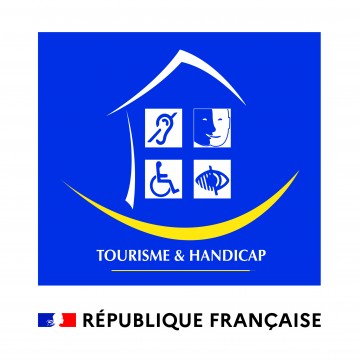 Tourism and Disability label
Our Tourist Office is able to welcome all types of disabled people and has obtained the "Tourism and Disability" mark for 4 types of disability: 
Motor disability
Mental disability
Auditory sensory disability
Visual disability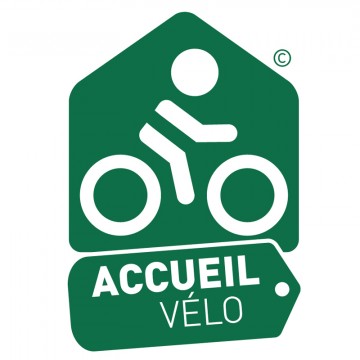 Accueil Vélo label
La Rochelle Tourist Office was awarded the Accueil Vélo label in 2018 for the services it offers to cyclists.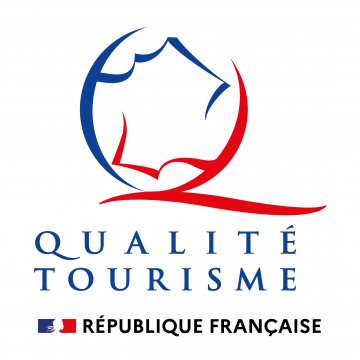 Qualité Tourisme™ (Tourism Quality Mark - currently being acquired)
Qualité Tourisme™ is a mark that rewards the most committed establishments in terms of hospitality, communication, partnerships and marketing quality. It's aimed at the entire tourist reception chain and supports visitors throughout their stay. More information about Qualité Tourisme.
Qualité Tourisme™ (providing quality tourism) is its promise:
a warm welcome and attentive staff
knowledge of foreign languages
personalised services
clear, precise information
clean and comfortable, guaranteed
discovering a destination
consideration of feedback
Our 100% sustainable commitment
La Rochelle Tourism is committed to the challenges of sustainable development and the imperative need to consider future generations. As a major tourist player in the region, carrying out public service delegation missions, and to respond to a sustainable community strategy, including the La Rochelle Region Zero Carbon programme, we have chosen to take a responsible, sustainable approach within a policy of continuous improvement, combining Quality and the Environment.
To do this, the Tourist Office is committed to an environmental approach linked to its activities: optimal facilities management, guaranteeing the sustainability of buildings and equipment, analysis of energy consumption, sorting and recovery of waste, developing soft mobility, choosing local service providers who guarantee a sustainable policy.
All the brochures published by the Tourist Office are produced certified PEFC and IMPRIM'VERT.
Find out more about the La Rochelle Region Zero Carbon programme
To each his own style
Recommended for you
Family, two or solo … Find smart ideas to satisfy all your desires.