With more than 230 kilometres of cycle routes, La Rochelle and its agglomeration are particularly suited for cycle tourism. Rent your bike in La Rochelle before setting off for sporting or rejuvenating rides from village to village, along the coastal paths or through the countryside.
Cycling has become a way of life in La Rochelle! There's nothing better than getting around by bike to reach your destination or to enjoy a walk in the fresh air along the coast and in the surrounding countryside. Find the bike hire companies in La Rochelle: city bikes, cargo bikes, tandems, electric bikes... to each his own!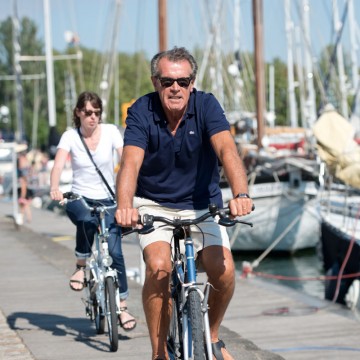 Discover our best ideas for cycling in and around La Rochelle.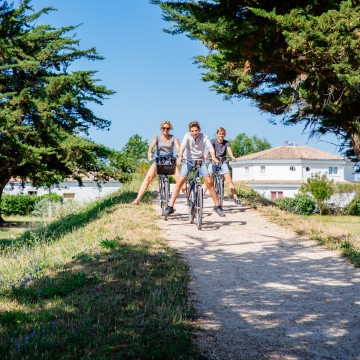 Safe and equipped roads for bicycles
La Vélodyssée®
This véloroute is the French part of the number 1 Eurovéloroute which extends from Norway to Portugal. In Charente-Maritime, its route covers 150km. Easy, safe, marked out and full of must-see little gems, anyone can give it a go and at their own pace. 
Two stages go through La Rochelle. The number 33 between Marans and La Rochelle (25.5km, around 2.5hrs, intermediate level) goes along the lovely flowing green Marans Canal, with its locks, soothing waters and vegetation hanging over the water. The number 34 is a lovely ride along the coast between La Rochelle and Châtelaillon-Plage (14.3km, around 1.5hrs, suitable for families).
La Vélofrancette®
This 630km véloroute connects the English Channel to the Atlantic from Caen in Normandy to La Rochelle, where you will be completely surrounded by nature. It runs alongside the Vélodyssée for the length of the Marans Canal.
100% bicycle services: "Accueil Vélo©"
Along the cycle routes, tourist accommodation, bike hire companies, tourist offices and visitor and leisure sites have been awarded the "Accueil vélo©" label. They meet the criteria of reception, facilities, services and proximity adapted to your needs by bike.
Find the interactive map of cycle paths and routes to get around La Rochelle and the surrounding villages.
Self-service bicycles in La Rochelle: how does it work?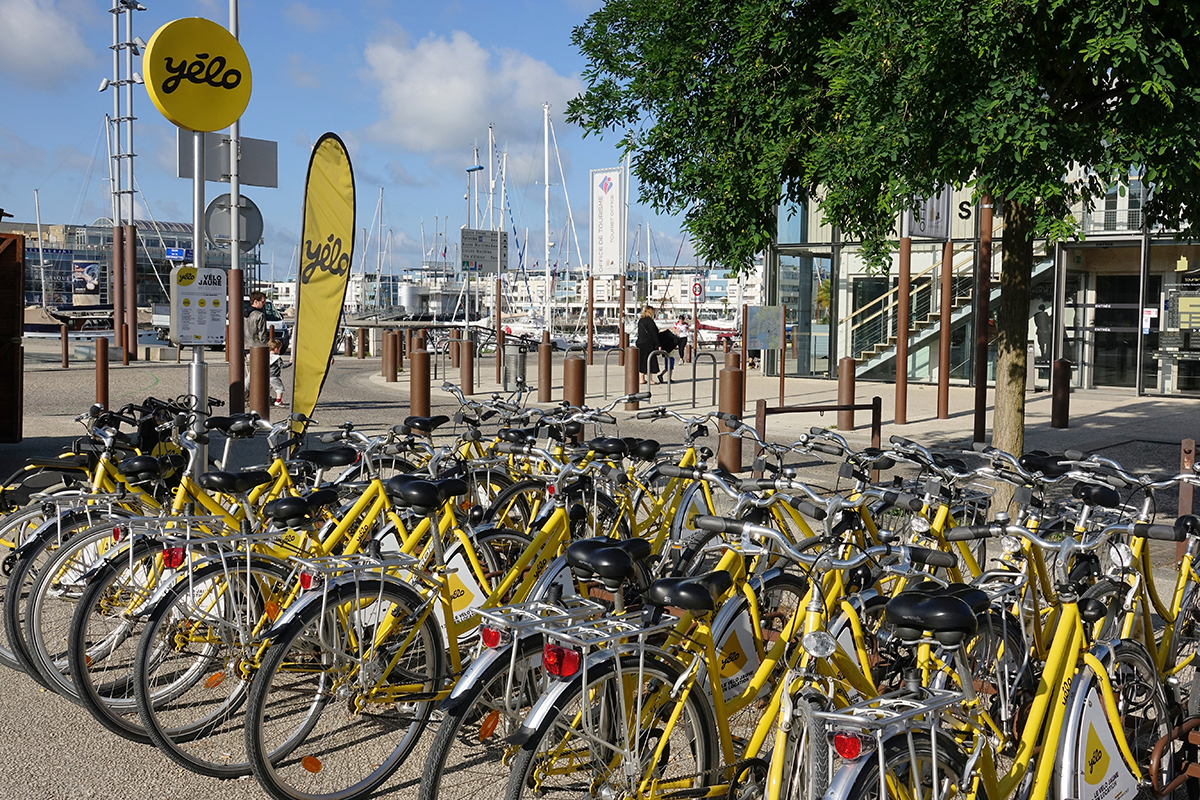 Self-service bicycles in La Rochelle: how does it work?
Borrow one of the bicycles available to you at one of the 90 stations throughout the area and return it to the station of your choice. With self-service, you have 24/7 access. 
Choice of mechanical or electrically assisted bicycles (subject to availability)
The first half hour of bike hire is free after joining.
A little help: until the end of June 2020, 150 electric bikes are available at the same price as the self-service mechanical bikes.
The most beautiful bike rides with Loopi
Your Loopi assistant guides you on the roads, tracks and paths best suited to your practice. Find all the ideas for bike rides on your phone and follow marked and safe routes.