Whether you're a seasoned hiker or just out for a stroll, these routes around La Rochelle will allow you to discover a range of landscapes. From the salty sea air of the coast, to the stunning nature of the parks and surrounding countryside, and the history to be discovered in the heart of the villages – enjoy an escape all year round by taking a walk in La Rochelle!
Walk along the coastal path
From Pointe Saint-Clément in the north of La Rochelle to the bay of Yves in the south, white walking paths are marked out along a changing coast. You'll find yourself at times strolling along a cliff of fine limestone, then along a sand or pebble beach – punctuated here and there by fishing cabins silhouetted against the horizon; the customs officers' path is perfect for discovering the seaside landscapes of La Rochelle on foot.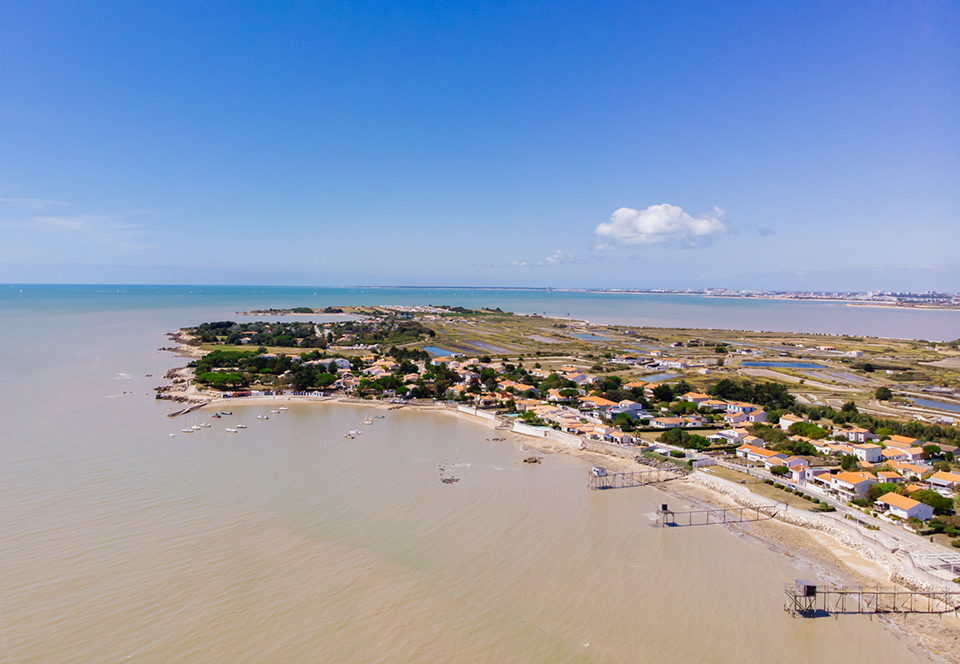 Lovers of hikers can easily opt to explore portions of this 70 km-long coastal route. There are various starting points available: 
from Coup de Vague to Marsilly, heading towards Esnandes;
from the Pointe de Roux in Aytré to the Pointe de Chay in Angoulins;
from the Port du Plomb, between Nieul-sur-Mer and l'Houmeau;
from the Port of Loiron to Angoulins;
from Boucholeurs towards the bay of Yves; and many more!
Walk between Esnandes and Marsilly
Walking tours through the heart of the villages that surround La Rochelle
Discovery trails are hiking routes that aim to highlight our local heritage. For lovers of walking, nature and history alike: everyone can set off on these routes and discover some remarkable sites.
Here you'll find a well, or perhaps an old mill, a stream, the remains of a castle or even a cartouche carved into a wall. What does all this heritage have to tell us? The La Rochelle area is a region in which nature and culture come together in perfect harmony.

There are 17 discovery trails available, offering loops ranging from one to four hours of walking, starting from the villages to be explored around La Rochelle. Dotted with information points, these will draw your attention to elements of our cultural and natural heritage: flora, fauna, birds and a thousand and one wonders revealing themselves before your eyes. Maps of these paths are available free of charge in town halls and at the La Rochelle regional Tourist Office.
Discovery-trail circuits
The Castles of La Rochelle trail
Visit La Rochelle on foot
With the first pedestrianised area developed in 1973, the centre of La Rochelle can be easily explored on foot. The beautiful cobbled streets, lined here and there with hollyhocks (in season), the lively quays of the Old Port and the streets under the arcades all offer fantastic walks allowing you to take in the heart of the old town.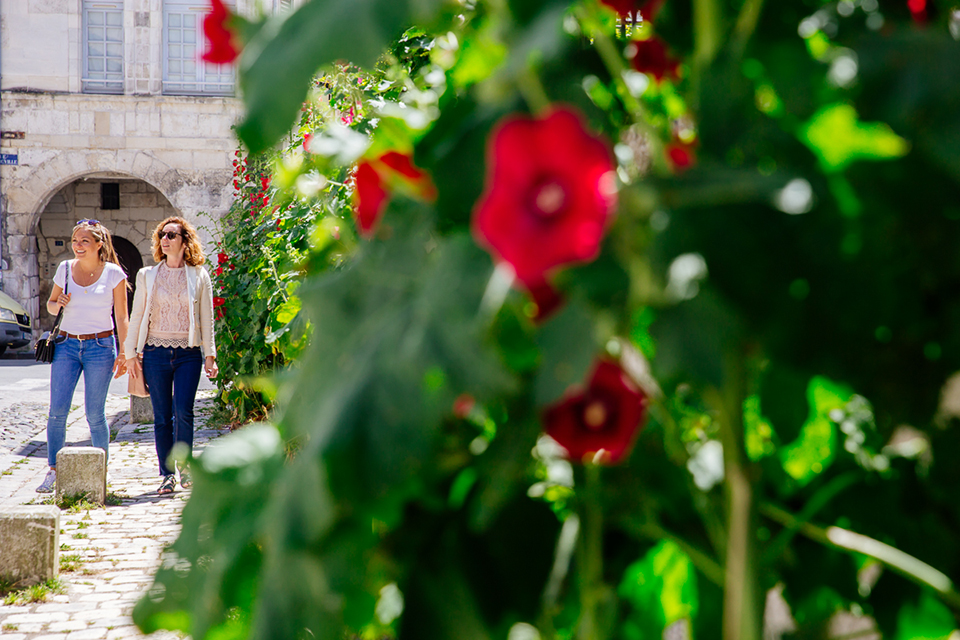 From all this remarkable heritage, you're just a few short steps away from stunning nature walks, thanks to the various parks located in and around the city centre. A veritable green corridor, Parc Charruyer runs through the centre of La Rochelle from north to south. As you stroll along the walking paths, you'll discover a stream and small bridges, trees with their leaves changing colour throughout the seasons, a few benches and lawns to relax on – and, for the children, a playground and animal park.
By the sea, opt for an invigorating walk along the La Rochelle seafront. From the Chef de Baie to Minimes beaches, the coastal path is fully accessible on foot … and by bike!
The most beautiful walks with Loopi
Your Loopi assistant guides you on the roads, tracks and paths best suited to your practice. Find all the ideas for walking or cycling on your phone and follow marked and safe routes.
To each his own style
Recommended for you
Family, two or solo … Find smart ideas to satisfy all your desires.