Terra Aventura, a treasure hunt to see things in a different way !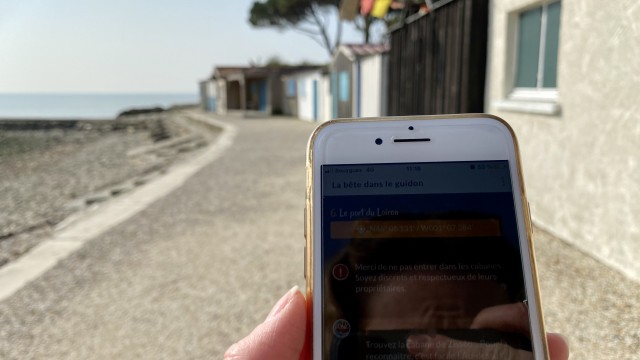 favorite_border
Terra Aventura has been in the area of La Rochelle since Saturday 10 June 2017 with two new treasure hunt routes in La Rochelle's city centre and in Houmeau and Nieul-sur-Mer! With a friend, or as a family, delve into the incredible world of Terra Aventura and share special moments when you come across unusual places.  
What is Terra Aventura?
An original walk that combines sport and culture. A treasure hunt over a few kilometres that is based on the concept of Geocaching, meaning you can discover the land, local heritage and stories, all whilst having fun!
How do you play?
Get a GPS or the free "Terra Aventura" app (via Google Play or App Store) and go looking for the holy grail: the Poï'z! The Poï'z are little characters with big personalities that live in the world of "Terra Aventura" and you can collect their badges! But look out, to find them, you will have to follow the clues and solve puzzles.
Two new routes and two new Poï'z!
In La Rochelle, it's the Zisséo Poï'z that will guide you along the route "Aux tours de La Rochelle" (Encountower La Rochelle). On this 3km route you will learn all about maritime heritage by going through must-see places in the coastal city.
Meanwhile, just a few kilometres away, Zarthus is waiting in Houmeau to go on the "Perles du Plomb" (Plomb's gems) adventure! Over 6.5km, you will be plunged into the depths of the natural landscapes in the area and discover stunning view points.  

So, are you ready to take on ze challenge?