Heading off for a city break by the sea is a great way to get away from it all in winter. In La Rochelle, let yourself be tempted by its chic, cosy accommodation, a wellness session in a spa and a delicious, comforting gourmet break.
Spend the night in cosy accommodation
Find a snug hotel or charming guest room for a city break in La Rochelle in the heart of winter. 
A chic hotel in La Rochelle with a roaring fire
How about an ultra-comfortable room to enjoy a lie-in under a warm duvet? All you need is a roaring log fire to curl up in a club chair with a cup of tea? In La Rochelle, several city centre hotels have a cosy bar where you can watch the flames of a wood fire and listen to the soft crackling of the embers.
A charming guest house in the city centre
How about choosing a guest house instead? Staying with the locals means enjoying a warm, personalised welcome from the people of La Rochelle, who'll take great care of you! 
Breakfast (generous and made with love by the owners) remains a special moment to share with your hosts. They can give you their tips and favourite places to go when visiting La Rochelle.
Treat yourself to a well-being break 
A cocooning weekend is all about relaxation, letting go and recharging your batteries. Stay at a spa hotel or allow yourself an hour or so for a relaxing body treatment.
Staying in a spa hotel in La Rochelle
Hammam, sauna and jacuzzi await you at the Hotel & Spa Central Park in La Rochelle. In Châtelaillon-Plage, bask in the outdoor jacuzzi facing the sea connected to the 31-degree aquatic course at La Grande Terrasse Hôtel & Spa. And if you dream of the life of a princess, let yourself be seduced by the scents of the Orient with Equatoria treatments at the Hôtel & Spa du Château in Lagord.
A body treatment or massage in La Rochelle
In the Old Port of La Rochelle, take a look at the Comptoir du Soin! You can enjoy a hammam session with an aromatic black soap exfoliation or hot stone massage to rebalance your energies. Total detachment guaranteed!
Are you looking for an original place to relax? Embark on Ze Boat, a Danish schooner from 1875 moored in the Bassin de Chalutiers. You can experience Kobido, the ancient Japanese art of facial massage. 
A gourmet break in town
Enjoy a city break by the sea in winter, savouring sweet treats for afternoon tea, taste Charente Maritime Oysters or indulge in a Sunday morning brunch.
It's difficult to stroll through the streets of La Rochelle without dropping into a tearoom, pastry shop or local café. Whether you plump for a bubble tea in La Rochelle, a salted butter crêpe facing the sea or a crispy waffle covered with chocolate, snack time is not to be missed!
Gourmet coffee or tea, pastry or take-away snack, healthy break … discover our favourite places to enjoy a snack in La Rochelle in winter.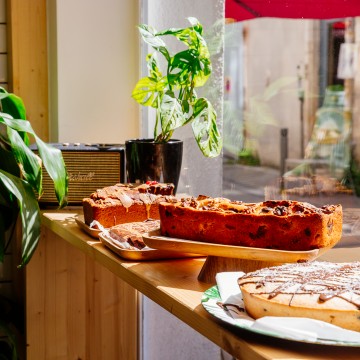 Enjoy brunch in La Rochelle
What could be nicer than a weekend in town for a romantic "brunch" at Sunday lunchtime? Around the market square or in the old port, enjoy a sweet and savoury brunch.  There's nothing like a hot drink, smoothie, scrambled eggs, pancake and homemade granola to reinvigorate you.
Tasting oysters is in season!
A typical Charente culinary speciality, oysters remain a special dish to be savoured in winter. On the market stalls, in the restaurant or in an oyster bar, treat yourself to a salt-air tasting experience in La Rochelle!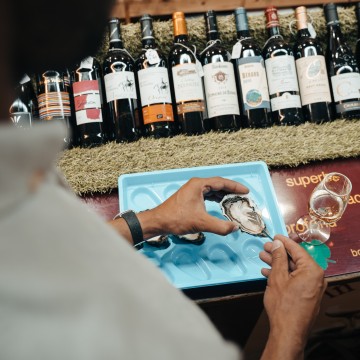 Charente-Maritime oysters, shellfish and crustaceans: savour seafood in La Rochelle to stock up on sea air and vitamins.
Visiting La Rochelle in winter
An invigorating stroll along the coastal paths or a warming cultural visit: enjoy a cocooning weekend to discover La Rochelle in winter.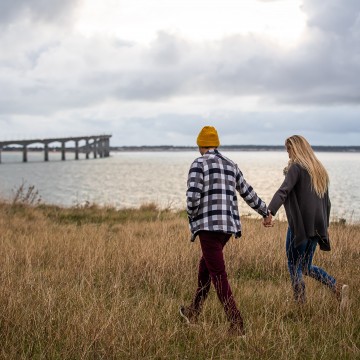 Balade sur le sentier des douaniers
Take a breath of fresh air by the sea
Put on your gloves, scarf and hat for a winter walk by the sea! From Pointe Saint-Clément in the north to Yves Bay in the south, white-path trails follow the coast with its changing landscapes: limestone cliffs, delicate dunes or sandy beaches... 
Winter remains the migration period for birds from Northern Europe, which come to nest in the marshes of Charente-Maritime. You can see them at the Yves Marsh Nature Reserve. In late afternoon, enjoy the winter sky which, in good weather, offers superb sunsets of pink, red, orange and purple.
To enjoy activities whatever the weather, check out our top 5 indoor moments to experience in winter in La Rochelle!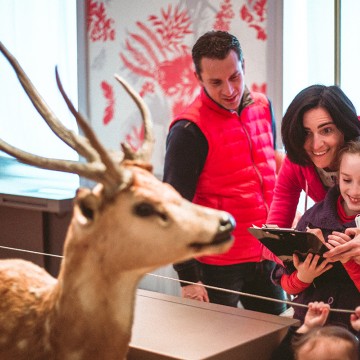 Muséum d'Histoire Naturelle de La Rochelle
A visit to the Aquarium offers an enchanting way to discover the oceans 365 days a year.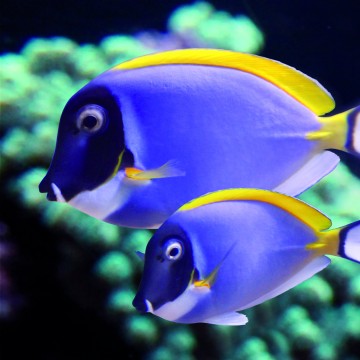 To each his own style
Recommended for you
Family, two or solo … Find smart ideas to satisfy all your desires.