Guided tour - La Rochelle se dévoile
réserver en ligne
2 quai Georges Simenon - Le Gabut
17000 - La Rochelle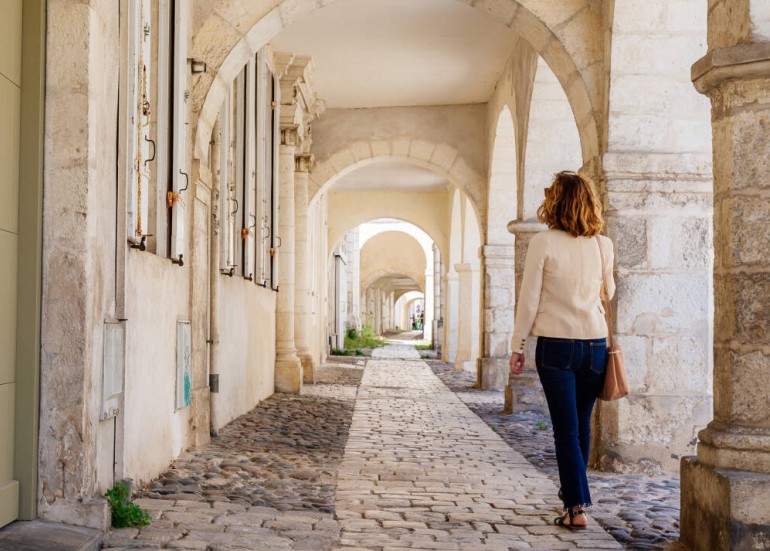 Inclus dans La Rochelle Océan Pass
Welcome to the history of the "beautiful and rebellious" city... The famous towers of the Old Port, the cobblestones, the quays, the arcaded streets, the bell towers, the cloisters, the majestic City Hall... plunge into the great hours of a city with a rich maritime past! An ideal stroll to soak up the art of living in La Rochelle, from yesterday to today.
Guided walking tour, duration 2 hours, maximum 30 people


OPTIONAL PRIVATE GUIDED TOUR: Would you like to share your visit, alone, with family or friends? It's possible with private guided tours.
Organize your own private guided tour at the date and time you want, according to availability, by contacting the group service by email at groupes@larochelle-tourisme-evenements.com or by phone at 05 46 41 38 38 (not bookable online)
Price for a group of 1 to 9 people: 120€ TTC / visit available in English, Spanish and German
More information on : https://www.larochelle-tourisme.com/agenda/visites-guidees-privees
This translation is generated automatically
Adequate translation ?
Your request has been taken into account
Périodes d'ouvertures
From 09/06 to 07/07/2022
Schedules of guided tour on Monday, Thursday, Saturday and Sunday between 10.30 am and 12.30 pm.
Prices
Moyens de paiements
Cash
Chèques Vacances
Online payment
Check
Bank/credit card
Accès
City bike station < 500 m
Bus stop < 500 m
Close to a public transportation
Station district
Cet organisateur propose aussi
Current trends
Internet users also viewed
Enjoy unforgettable moments in La Rochelle all year round. Accommodation, activities, trips out and walks… appealing ideas for your holiday.