A protected area
Nature in all its forms
An old lagoon protected by a string of dunes, the Baie d'Yves nature reserve extends over 192 hectares and is located between La Rochelle and Rochefort in Yves. This little pocket of coastline offers an extraordinary biological diversity in terms of birds and fauna but also from a botanical perspective, with more than 570 different kinds of plants. 
The nature reserve has a wide range of diverse environments: a silty foreshore, dry dunes, wetlands and reed beds, wet meadows, tamarix hedges, copses and thickets. The colours and fragrances change throughout the year and can only really be appreciated if you soak them up in person!
 
Welcome to the Maison de la réserve, the nature centre
As a protected area, Marais d'Yves  is governed and you need to be supervised to go and start exploring. Meet at the Maison de la réserve where lots of tours are available to you: in the middle of the day or at dusk, in the heart of the reserve, in the observatories or from the nature centre, thanks to its panoramic view over the lagoon, the centre's leaders will guide you through this natural space between land and sea.
Free entry - Booking strongly recommended and essential for some tours.
Summer holidays (from 3 July to 31 August): open every day except Saturdays from 2:30pm to 6:30pm
Easter school holidays, all areas: open every day except Saturdays from 2pm to 6pm
Rest of the year: open on Sundays for the "Découverte de la Réserve" (Discover the Reserve) tour.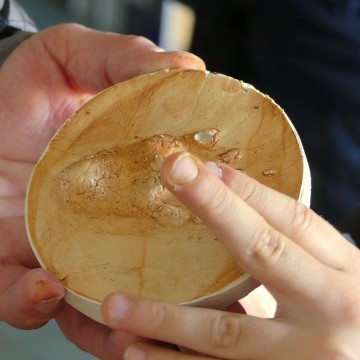 Junior safari
For children aged 6-10
On the safari, little explorers will be able to follow the tracks of the many animals that live on the reserve: birds, little water beasties, amphibians, insects, rabbits and owls but they will also discover all about the flowers!