It is impossible to visit La Rochelle without indulging in the delicious local produce. Find the specialities you must taste in the restaurants, shops or on the markets of La Rochelle.
Exceptional products : Cognac and Pineau*
Cognac is the product of an alchemy which combines grape variety, clayey soils nourished by the sea climate, double distillation, blending and finally ageing in oak casks. As a very high quality brandy, 90% of which is exported to around 160 countries, it is a symbol of France and its "lifestyle".
Whether it's red, rosé or white, Pineau des Charentes is the leading wine in French liqueurs and has been a PDO product since 1945. Produced in a vineyard on land and sea, it extends over the limestone hillsides of Charente and Charente-Maritime. 80% of the 95,000 hectolitres produced come from Charente-Maritime.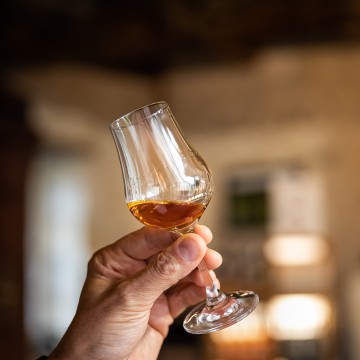 Recipe idea: the Surfer, a cocktail with a good taste of Cognac
The surfer is a cocktail* made with Cognac, Tonic, ice and a thin slice of lime or yellow lemon. A refreshing drink to enjoy while dreaming in front of the ocean... Tempted? de Cognac, de Tonic, de glace et d'une tranche fine de citron vert ou jaune. Une boisson rafraichissante à déguster en rêvassant face à l'océan… Ca vous tente ?
The Maison Cognac et Pineau Normandin Mercier shares its recipe with you:
Ingredients :
2 cl of Normandin-Mercier VSOP Petite Champagne Cognac
A few ice cubes
10 cl of Tonic
1 thin half slice of lime or lemon
Place a few ice cubes in the glass, the lemon, then pour in the Cognac and Tonic. Stir with a spoon until the sides are frozen. 
Edouard Normandin's little touch: serve with a sprig of fresh thyme!
* Alcohol abuse is dangerous for your health, consume in moderation.
Charentais pork scratchings, stuffing and "fagot charentais"
It is at our butchers-deli that you will be able to find delicious Charentais pork scratchings and the surprising stuffing. The stuffing is made up of a herb and green vegetable pâté, with spinach, leeks, sorrel, salad leaves and chard leaves. It is generally made in spring when the garden is full of herbs.
Another speciality similar to the pâté is "fagot charentais" made up of tender pieces of finely chopped pork fillet which have been marinated in Cognac. A 100% Charentais recipe!
As for the Charentais scratchings, they are made of pork skin cooked in pork fat and they make for the perfect snack, whatever the time is! 
The Charentais biscuit
The Charentais biscuit is a local speciality which is still very traditional. It used to be eaten at village festivities, weddings, christenings or communions. Nowadays, they are eaten with coffee or as a snack and are enjoyed by everyone, from kids to grannies.
Plain, stuffed or filled with lovely little candied pieces of lemon peel, almonds or dried fruit, it comes in a wide range of flavours!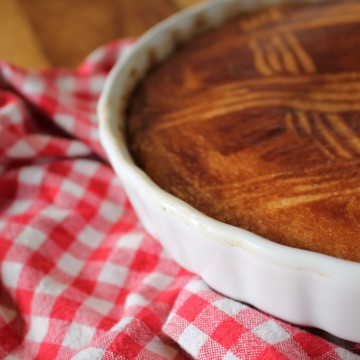 OT Aunis Marais Poitevin - Marie Choucq
Jonchée 
"La Jonchée" is a speciality in Saintonge in the north of Charente-Maritime and in the south of Deux-Sèvres. It is a very fresh cheese made of curdled cow's, goat's or sheep's milk that has been drained through a "natte de jonc" (rush mat) which is where it gets its name from. It is enjoyed as a dessert with sugar or jam. Its texture is similar to that of a flan.
Chabichou du Poitou
This goat's cheese resembles a little 5-7cm cone which is distinguished by its rind, which is normally white but is sometimes greyish blue, and its subtle, salty flavour. The inside of the cheese melts in the mouth, creating a delicious contrast to its spicy rind. It can be enjoyed young, mature or dry.
Chabichou du Poitou has been a Controlled Designation of Origin product since 1990 and a Protected Designation of Origin Product since 1996.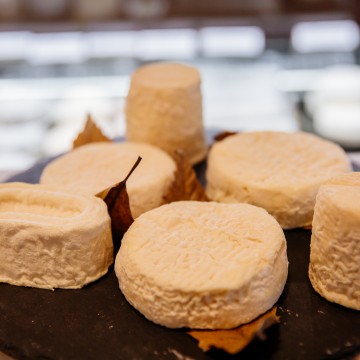 Oysters, mussels, shellfish... in every season, taste the iodized flavours of La Rochelle.
Food shops and local products
Enter the gourmet world of local products thanks to the many specialist shops in La Rochelle and the surrounding area. It is with passion and generosity that you are welcomed and presented with the specificities of the product and their method of manufacture.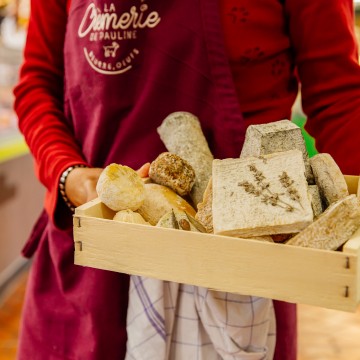 To each his own style
Recommended for you
Family, two or solo … Find smart ideas to satisfy all your desires.