Enjoy a taste of La Rochelle: ideas for all gourmets
Published 22/10/2021 - Updated 07/03/2022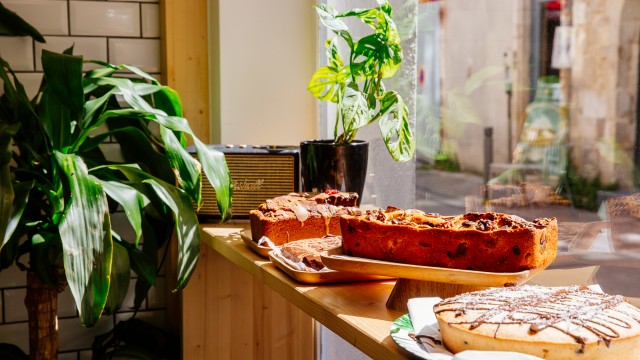 favorite_border
Autumn-winter in La Rochelle. The days are getting cooler: hats, gloves and scarves are everywhere in the Old Port. It's 4.00pm, and with your nose glowing after a long salt-air stroll along the seafront or a trip to the old town, it's time to warm up with a nice snack and a hot drink.
The La Rochelle café - a timeless classic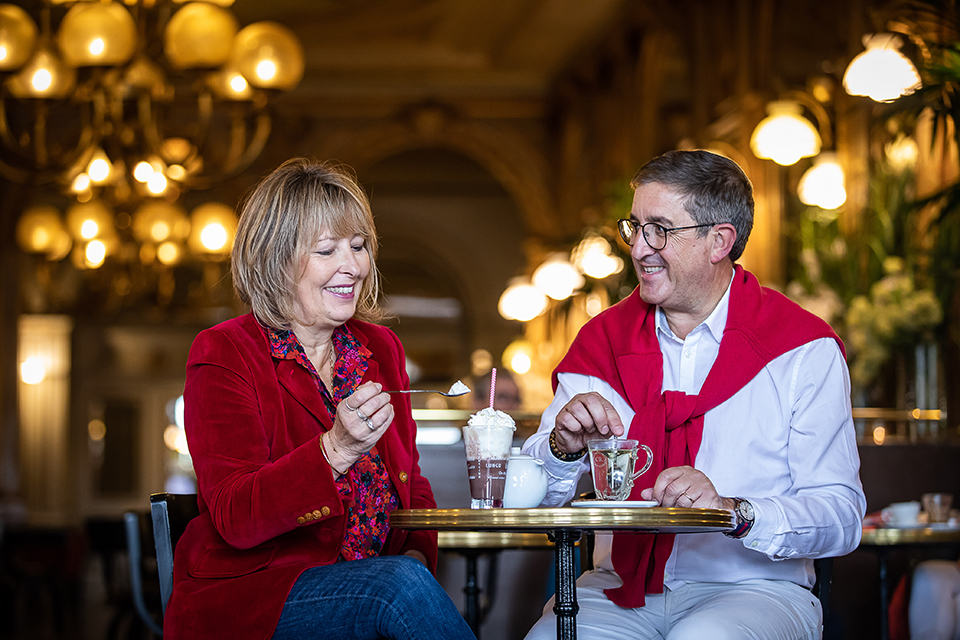 When a break is called for after a tour of the market, a shopping spree, or on leaving a museum or cinema, it's the perfect time to visit one of La Rochelle's cafés!
Once through the heavy door and the scarves and hats are off, these Parisian-style cafés will soon warm you up. The long counter, bistro chairs, upholstered benches and local papers on offer all invite you to pull up a chair. Just like the atmosphere of the place, which truly awakens the senses: the hubbub in the room with its conversations at the counter, the noise of the espresso machine and the smell of freshly ground coffee...
The hardest part is choosing what you fancy from a menu listing an endless variety of coffees ... Lungo, ristretto, gourmet, Viennese ... and other dairy drinks. 
A nice cup of coffee or mug of hot chocolate, with a little treat on the side, and you can head back out refreshed to discover more of the maritime city, its cobbled streets and arcades. 
Our top 3:
Le Café de la Paix: this is where Simenon found inspiration for his novels. A place steeped in history, with its mouldings, big mirrors and high ceiling, all with the smell of a Parisian café. 
Le Café Molière: the market café par excellence, with its large counter and bay window that puts you centre stage in the lively Rue du Minage. 
Maison Merling: a cosy, confidential tearoom on the first floor of the tea and coffee shop where it's not unusual to come across players from La Rochelle's stadium. 
For true gourmets: pastry snacks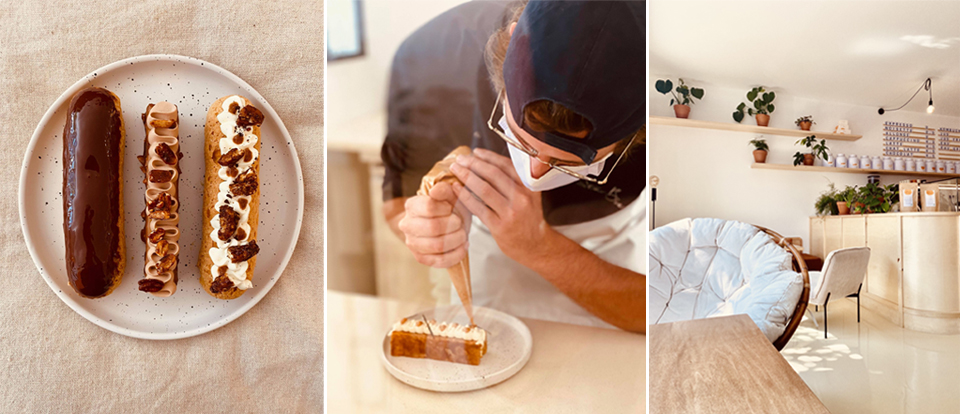 Treating yourself to a steaming cup of tea served in attractive crockery, settled back in a comfy armchair, is the perfect snack when the days grow cooler. And when your hot drink comes with a homemade pastry, that really is the icing on the cake! 
In La Rochelle, pastry chefs are always on hand to invite you to try their in-house haute couture culinary creations. It's hard not to give in to temptation after a quick look in the window...
You take your time, you chat, you "go halves" with your girlfriend who had a chocolate fondant while you went for the fig tart. These afternoons in the tearoom bring the promise of a good time shared and a contented palate. 
Our top 3:
Theo Chereau Pâtisserie: a stone's throw from the market, here, you can enjoy a coffee eclair, Saint Honoré cake or pavlova in the historic setting of the arcades, opposite the Pilori fountain.
Brix Pâtisserie: teas, rooibos and organic herbal teas to enjoy with one of the chef's pastries, a stone's throw from the Casino and the Allées du Mail. 
Djolly: delicate pastries, a selection of scented teas, in a cosy boutique lounge under the arcades of the city centre. 
A snack with a view for epicureans who love the ocean
While staying in La Rochelle, the desire to enjoy a view of the ocean at all times, even while eating, is more than a little tempting! 
Never mind, after a long stroll along the coast, what could be better than to wrap yourself up in a blanket on the terrace facing the ocean to enjoy a succulent salted butter caramel crêpe (pancake) or enjoy a large mug of hot chocolate?
You prefer an urban stroll around La Rochelle? Enjoy the view of the Old Port from the brasseries along the quays which continuously serve drinks, crêpes and other sweet treats, with a breathtaking panorama of the Towers. When the weather turns grey, it's nice to sit at a warm table behind the bay window, taking in this unique view. 
Our Top 3:
Le Bain des Fleurs: a well-known, historic creperie at the end of the large beach of Châtelaillon-Plage, you can stop here at any time of the day! 
La Storia: ideally located in the Old Port, this brasserie brings to your lunches, dinners and snacks the generous, fragrant flavours of Italy.
Café La Corniche: in the shade of the holm oak, the terrace at La Corniche offers a panoramic view of the entire bay. In clear weather, you can even see Fort Boyard way offshore!
A take-out snack if you're hungry and in a hurry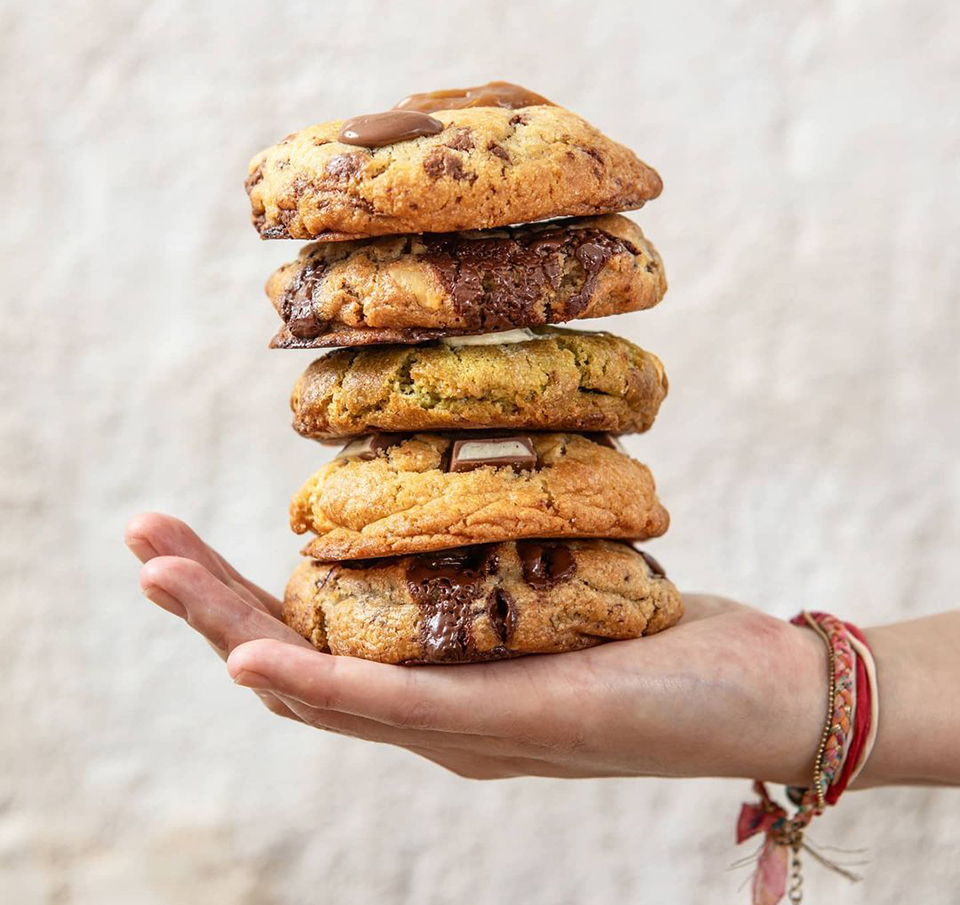 A bit pressed for time or just looking to settle down by the water for a snack in the fresh air? The take-away option is a good idea. 
In the old town, as in every village in the La Rochelle metropolitan area, a good bakery is what your taste buds need. Please note: here, you're in the South-West, so ask for a chocolatine!
Our favourite to go is, of course, the gaufre, or waffle. The generous Liègeoise or the crunchy classic - it's difficult to choose. What's for certain is that it's always enjoyed with a good dose of whipped cream. 
For a wicked autumn indulgence in the markets, a cone of grilled chestnuts or churros is always popular here. Share it with the whole family for a truly together experience!
Our top 3:
Gaspard & Leon, original coffee shop: generous Liège waffles under the Grosse Horloge. Enjoy them in the Old Port while drinking in the view. 
Delicacy: cookies and other homemade delicacies with fresh, organic, local products. 
Ernest: while Ernest no longer serves ice creams, their crispy waffles are just as delicious in all seasons.
A healthy break? Eat healthy, even at four o'clock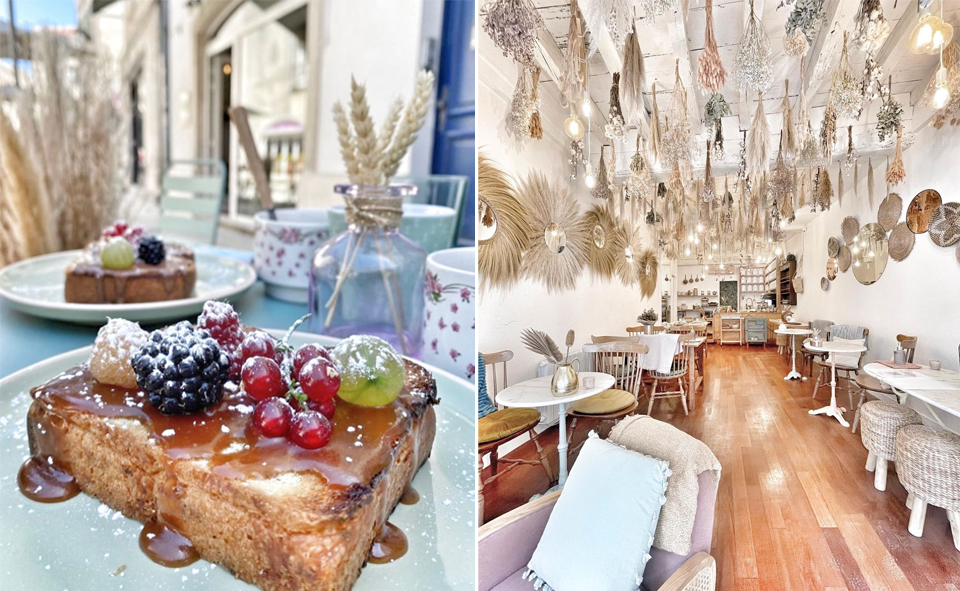 Vegetarian, vegan, but always delicious, the four-o'clock break the way you like it - healthy and homemade. In the alleyways of La Rochelle, bourgeois bohemian cafés are on the rise. A green, zen, relaxed atmosphere guaranteed. 
Fresh, organic, cooked seasonal products to enjoy in a decor that clings to your plate: glass roofs, green plants and soft cushions … it's a bit like being at home.  
Our top 3:
Habitude Café et Epicerie Bio: in Tasdon, a neighbourhood café where people like to sit down with a good book. You're sure to leave with a few groceries in your tote bag. 
Le jardin du marché: Well named (The Market Garden), this green corner of town offers a special snack menu for a zen break in its plant-filled patio. 
Mangata: a bohemian atmosphere in this tea room-lunch stop a stone's throw from the quays. A cosy, inviting place where everything looks as good as it tastes.
A snack that's as delicious as it is unusual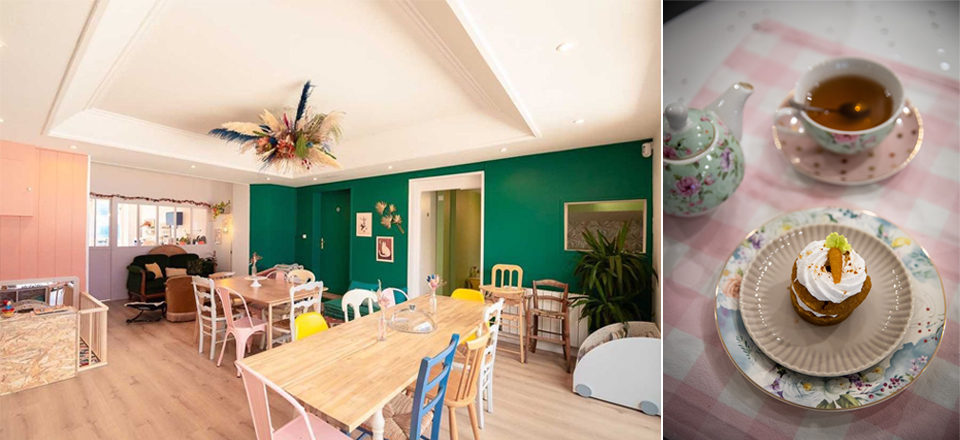 It's one of those unclassifiable places where you don't know whether you go there for a snack or simply for the experience they promise. You know these little places passed on by word of mouth, with a simple "You see it, you'll love it!"» 
An incredible decor or a unique concept, it doesn't take much to spice up a snack break! 
Our top 4:
Poésie Café Botanique: a hybrid place where you can enjoy succulent cakes amid lush green plants. Adopting a cactus or begonia is completely possible: this whole urban jungle is for sale.
Come on Baby: this pushchair café in Aytré is a hybrid family place by definition, dedicated to motherhood and parenthood. 
Le Charen'thé: in this cat bar, enjoy the benefits of purring therapy to accompany your sweet break. 
Un Piano dans la Théière: the name (A Piano in the Teapot) sets the tone for this tearoom with its musical notes. In a decor with English accents, you can enjoy everything homemade. 
 
Find on the map the cafés and places mentioned in the article
To each his own style
Recommended for you
Family, two or solo … Find smart ideas to satisfy all your desires.