The Town Hall
Place de l'Hôtel de Ville
17000 - La Rochelle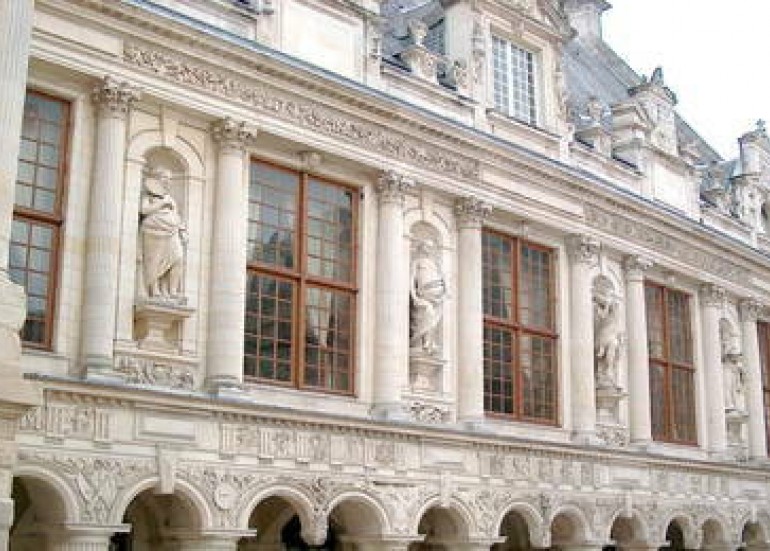 Considered as one of the most beautiful town halls in France. This emblematic building of the city contained many works of art such as tapestries and paintings of Henri IV from the Cabinet Jean Guitton.
On June 28, 2013 at 1:55 pm a serious fire broke out in the building of the City Hall of La Rochelle. Behind its high gothic surrounding wall topped by a belfry tower, this emblematic building of the city held many memories, including those relating to the Headquarters, the Salle des Echevins, the large Salle des Fêtes and the Cabinet Jean Guiton with its legendary marble table. Thanks to the mobilization of firefighters and technical teams of the City of La Rochelle, all the treasures contained in the City Hall were saved from the flames and water. December 2019 marks the reopening of the Town Hall restored to its original state. The 15th century enclosure marks the place where the Mayor and the Aldermen who administered the city sat.
This translation is generated automatically
Adequate translation ?
Your request has been taken into account
Périodes d'ouvertures
All year round, daily.
Accès
Current trends
Internet users also viewed
Enjoy unforgettable moments in La Rochelle all year round. Accommodation, activities, trips out and walks… appealing ideas for your holiday.