La Grande Roue
Place du Commandant de la Motte Rouge
17000 - La Rochelle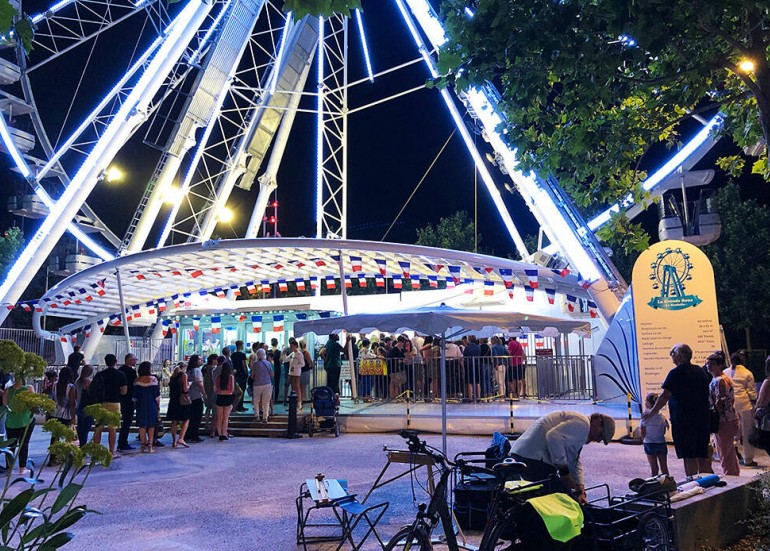 A 360° view. This year, the new Ferris wheel will reach a height of 40 meters, with covered and closed cabins.
Discover La Rochelle from a different angle, an unforgettable panorama! A 360° view. This year, the new Ferris Wheel will reach 40 metres high, with covered, closed cabins to offer greater comfort on grey days.
This translation is generated automatically
Adequate translation ?
Your request has been taken into account
Périodes d'ouvertures
From 01/01 to 31/12.
Accessibilité Tourisme et Handicap
Accessible for self-propelled wheelchairs
Prices
Moyens de paiements
Cash
Bank/credit card
Accès
Current trends
Internet users also viewed
Enjoy unforgettable moments in La Rochelle all year round. Accommodation, activities, trips out and walks… appealing ideas for your holiday.