Our best cycling ideas in La Rochelle
Published 24/01/2019 - Updated 03/02/2022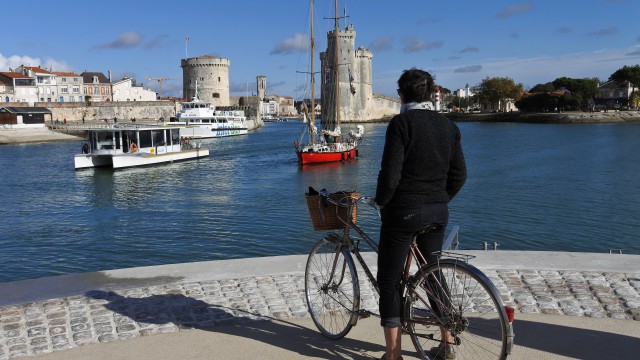 favorite_border
With more of 230 km bike lane in the area, La Rochelle is definitely a bike city lovers ! Are you ready to discover our best cycling ideas around La Rochelle ? Let's go 
1) Gentle bike ride in La Rochelle
And if we decide to visit La Rochelle differently ?Once all the tribe equipped with helmets and good bikes, go to discover the most beautiful sites of La Rochelle! If the three medieval towers of the Old Port deserve a stop and a few photos, then step into the cobbled streets to soak up the soul of La Rochelle ...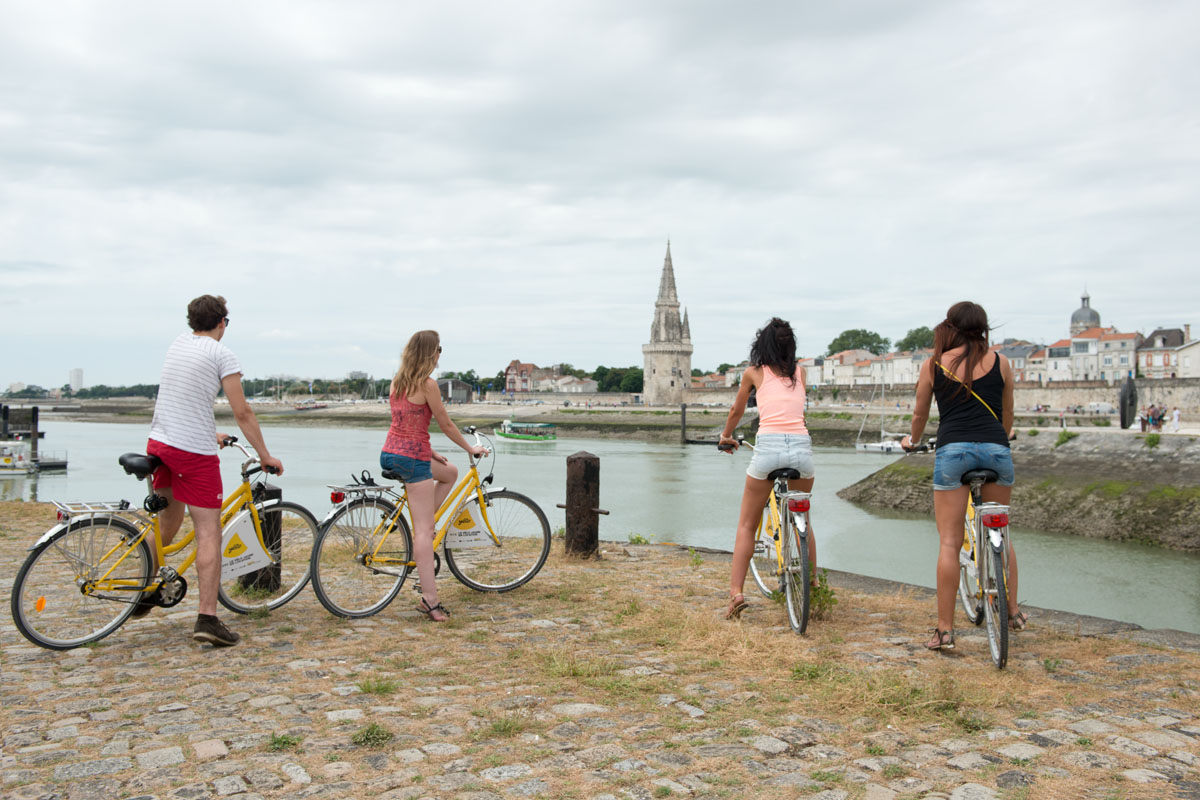 The essential of the circuit: On Wednesday, Saturday and Sunday, take a trip to Les Halles de La Rochelle. A real institution for Rochelais who come to stock up on fresh products: it will be perfect to prepare your picnic break!
2) Smell the sea spray on the littoral way with bike 
Escape the half-day of La Rochelle to discover the coastal path! Depart from the emblematic old port of La Rochelle and ride at your own pace on the 16 km of the greenway that will take you to Esnandes.
Walk along the wild coast of the coast to discover the typical landscapes of the Charente-Maritime ... direction the Bay of Aiguillon to take full eyes. From the Pointe Saint Clément to the cliffs of Pertuis, you will discover exceptional marine panoramas, it is also an opportunity to admire the famous traditional squares!
The inevitable of the circuit: See you at the beginning of autumn at the National Reserve of the bay of the sting. This is the best time to observe migratory birds!
3) Gourmet escape in bike at Châtelaillon-Plage 
Between La Rochelle and Châtelaillon, take one of the most pleasant stages of the Vélodyssée. Go on a bike ride and travel the 14 km that separate the two cities. The opportunity to discover the charming seaside resort of Chatelaillon-Plage and its villas Belle-Epoque style before heading to the village of Boucholeurs.
The inevitable of the circuit: Eat oysters and meet Fanny and Fabrice at Saveurs Nacrées 
Saveurs Nacrées
34 rue du Port
17340 Yves
4)  Get oxygenated at Re Island by bike 

For a natural parenthesis, nothing better than getting on your bike to enjoy the 115 km of bike paths on Ré Island. Between swamps, vineyards and beaches of fine sand, pedal smoothly on roads accessible to all. Make a stop in Saint-Martin-de-Ré to enjoy a good ice cream with sea view or pedal to the ocean beach of the Conche des Baleines. A must for a bike ride when you come to La Rochelle!  
The inevitable of the circuit: : Take an Ice Crean In La Martinière.
La Martinière
17 Quai de la Poithevinière
17410 Saint-Martin-de-Ré
To each his own style
Recommended for you
Family, two or solo … Find smart ideas to satisfy all your desires.