Shopping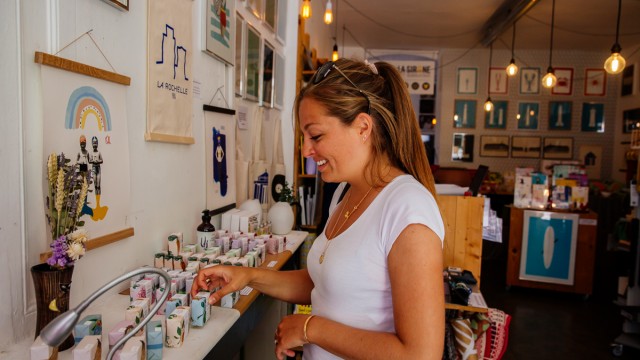 Shopping : there is something for everyone  !
There are lots of shops in La Rochelle's city centre that sell: clothes, artwork, accessories, jewellery, beauty products, souvenirs, books and cards. The shop signs along the commercial streets are all diverse and unique. With pedestrianised or arcaded streets in lively little squares, shopping in La Rochelle has its own special charm.
And keep on exploring at the different themed markets and garage sales in La Rochelle's communes. As you stroll through the little lanes and soak up the friendly atmosphere, you are sure to find a little gem to bring back!