Festival La Rochelle Cinéma - 50e édition
4 rue Saint-Jean du Pérot
17000 - La Rochelle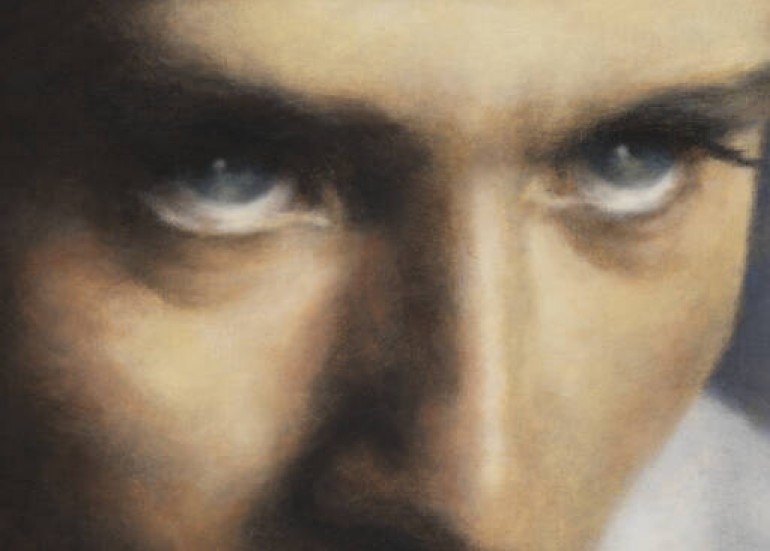 From July 1 to 10, 2022, the La Rochelle Film Festival (FEMA) will celebrate its 50th edition and is preparing an exceptional program and the arrival of no less exceptional guests.
Since 1973, the La Rochelle Cinema Festival (Fema) has been a great celebration of cinema at the beginning of the summer. Today, the Fema remains non-competitive with a large and faithful audience, and films of yesterday and today from all over the world. It is a meeting place for filmmakers, prestigious actors and actresses, professionals, journalists and students from France and around the world.

Fema presents about 200 films from the silent period to today's cinema, with retrospectives devoted to filmmakers who have marked the history of the 7th art and tributes to contemporary directors and actors.


THE TRIBUTE OF THE 50TH EDITION: ALAIN DELON

For its 50th edition, Fema celebrates this mythical actor, the incarnation of a golden age of French and Italian cinema in the 1960s and 80s thanks to his encounters with René Clément, Luchino Visconti, Jean-Pierre Melville and Joseph Losey. From 1958 to 1990, 21 films, including masterpieces in restored prints
restored copies, a round table and a photography exhibition.

21 films ___ round table with journalists ___ poster and photo exhibitions

RETROSPECTIVE: AUDREY HEPBURN
10 films, the greatest roles and the most beautiful collaborations with William Wyler, Billy Wilder, George Cukor, Stanley Donen or Blake Edwards,
of this legendary actress, glamorous and eternal, icon of fashion
and pop culture. Family screenings with The Rose and the Arrow
and Charade, and a tribute to Henry Mancini.

10 films ___

RETROSPECTIVE: PIER PAOLO PASOLINI

For the centenary of the birth of this filmmaker-poet whose modernity continues to inspire today's directors, his entire work is presented as well as films he collaborated on or that are dedicated to him. A retrospective accompanied each day by a specialist during
during a "Pasolini's journey".

21 films ___ Pasolini course with a conference on a film each day

TRIBUTE: JONÁS TRUEBA
This young Spanish filmmaker, discovered with Eva in August, will be in
La Rochelle with his 7 feature films, 4 of which have never been released in theaters. The opportunity to discover the delicate work of one of the most promising European directors of his generation.
of his generation.

AND ALSO
An edition centered on the actresses and actors with meetings, a
a movie-quiz and surprises...
- An anniversary evening with many guests, film and music extracts
- 3 cine-concert creations with French and European musicians.
- 2 open-air screenings on the beach, as part of the 50th anniversary of the Marina.

EXHIBITIONS IN THE CITY OF LA ROCHELLE
- The Icons of French Cinema by the photographer Philippe R. Doumic, a portrait photographer who immortalized the greatest actors and actresses in the 1960s: Jean-Paul Belmondo, Catherine Deneuve, Louis de Funès, Anna Karina, Michel Piccoli, etc. (Michel-Crépeau Media Library).

- 50 years / 50 armchairs, an installation by Belgian artist Christian Châtel (Galerie Maubec).
- Exhibition of original posters and photographs about Portuguese cinema (Chapelle des Damesblanches).

THE FEMA FOR CHILDREN
A vast program dedicated to families and children from 2 years old. Children are invited to discover different animation techniques through films about animals and nature, where owls, turtles, beavers, tigers, maggots, and other funny little creatures meet, but also
animation treasures from Estonia and beautiful previews.

3 sessions per day from 02 to 10.07 ___ sessions are followed by an animation ___ snack offered
This translation is generated automatically
Adequate translation ?
Your request has been taken into account
Périodes d'ouvertures
From 01/07 to 10/07/2022, daily at 7 pm.
Accessibilité Tourisme et Handicap
Site, building totally accessible
Accessible for self-propelled wheelchairs
Accès
Current trends
Internet users also viewed
Enjoy unforgettable moments in La Rochelle all year round. Accommodation, activities, trips out and walks… appealing ideas for your holiday.