Grosse Horloge
Historic site and monument
Historic patrimony
Door
favorite_border
Grosse Horloge
Quai Duperré
17000 - La Rochelle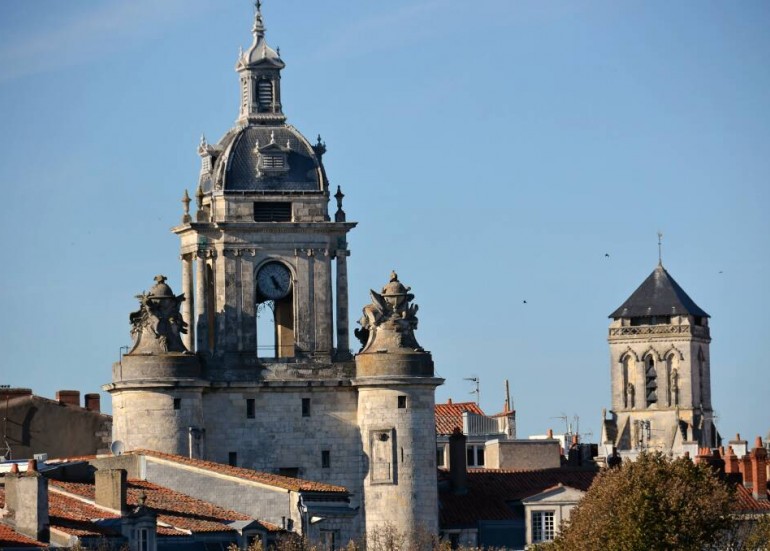 Former gate of the 12th century enclosure which separated the port from the city.
Former gate of the enclosure that separated the port from the city. The massive 14th century base had two openings, one for pedestrians and the other for carriages until 1672, when only one arcade was made. Also, in 1746, these roofs with pepper pots were replaced by a dome decorated with pilasters, columns and cupids supporting maps and flags. Its civil bell of 1476 is the heaviest of the department (2,2 tons).
This translation is generated automatically
Adequate translation ?
Your request has been taken into account
Périodes d'ouvertures
All year round, daily.
Accès
Current trends
Internet users also viewed
Enjoy unforgettable moments in La Rochelle all year round. Accommodation, activities, trips out and walks… appealing ideas for your holiday.