Unusual tour Journées du Patrimoine - La Rochelle, capitale protestante du Royaume de France à la Renaissance
favorite_border
Unusual tour Journées du Patrimoine - La Rochelle, capitale protestante du Royaume de France à la Renaissance
15 rue Saint-Sauveur
17000 - La Rochelle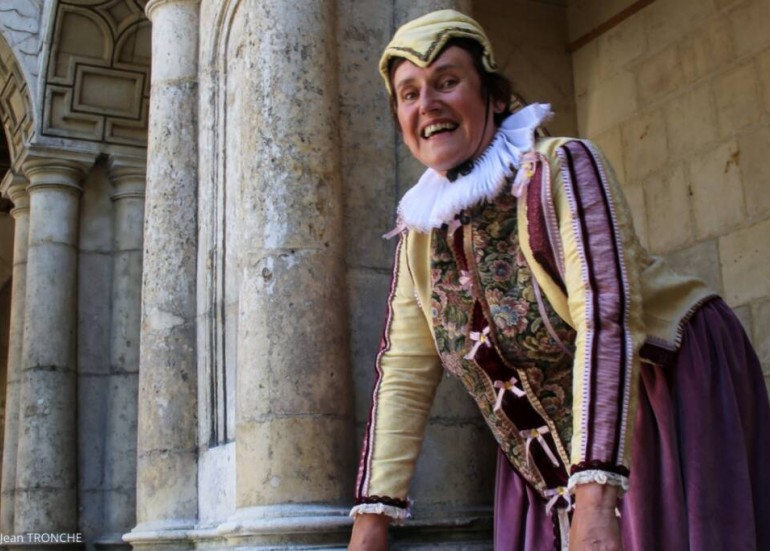 Françoise de Rohan, cousin of Jeanne d'Albret, tells us how La Rochelle became the Protestant capital of the kingdom of France in the middle of the 16th century, during a dramatized visit in costume.
Immerse yourself in an eventful and fascinating period that made La Rochelle the capital of French Protestantism.

Françoise de Rohan, lady of the court of her cousin Jeanne d'Albret, Queen of Navarre, will guide you through the streets of La Rochelle, which became a refuge for the great Protestant leaders. You will visit among others the Protestant temple and the cloister of the White Ladies, the court of the house of Henri II and the commercial streets of the city.

She will make you relive a key period, although unknown, of the Protestant history of La Rochelle, the parenthesis from 1568 to 1571 by telling you the repercussions on the daily life of the city under the control of these Protestant leaders.

2-hour visit in small groups for adults and children over 8 years old.
On reservation, limited number of places. Special rates for the European Heritage Days.
This translation is generated automatically
Adequate translation ?
Your request has been taken into account
Périodes d'ouvertures
Saturday 17 September 2022 between 2.30 pm and 4.30 pm.
Prices
Moyens de paiements
Chèques Vacances
Bank/credit card
Accès
Current trends
Internet users also viewed
Enjoy unforgettable moments in La Rochelle all year round. Accommodation, activities, trips out and walks… appealing ideas for your holiday.