Theater - Quand les femmes des uns font le bonheur des autres
favorite_border
Theater - Quand les femmes des uns font le bonheur des autres
18 rue Rambaud
17000 - La Rochelle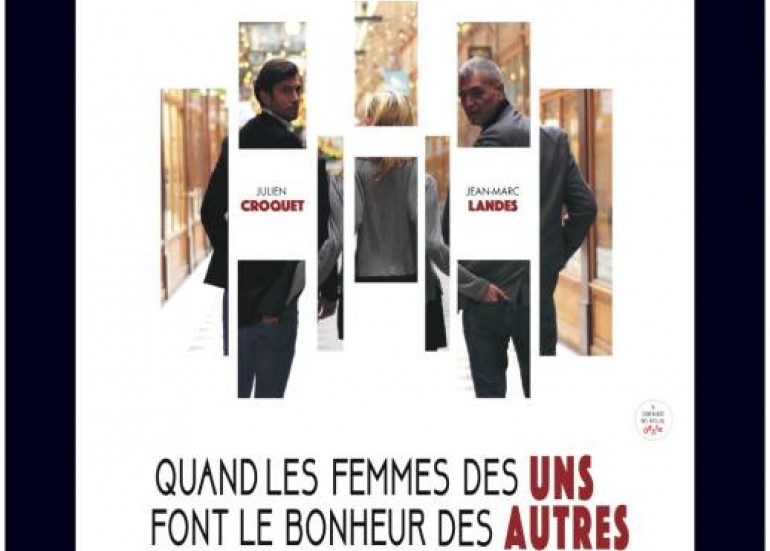 An angry man, convinced that his wife is cheating on him, invites himself by force to the home of his girlfriend's lover.
He has no intention of playing the fool and intends to surprise the two lovebirds in this bachelor apartment that will be the unique setting of the entire play. What happens when two men sincerely love the same woman? You might expect their meeting to be explosive, but in this comedy the opposite happens: instead of a shock, we see a real meeting that will lead to a real friendship. It's a comedy that begins like a Vaudeville, but it's a decoy because it's about something else... The story told here is about two men that everything separates, except their love for the same woman. An inaccessible goddess, absent and yet so present. The major issue of this closed-door film is to show the consequences of the separation in love for the men; not by displaying their complaints and their pain, but by a certain modesty that only humor can transmit through the dialogues. Finally, the originality of this play is to take the opposite of the traditionally male figure of the seducer. Here Don Juan is a woman, a seductress; and the men are his victims: two poor, forsaken and inconsolable lovers.
This translation is generated automatically
Adequate translation ?
Your request has been taken into account
Périodes d'ouvertures
From 04/08 to 03/09/2022
Schedules of representation on Thursday, Friday and Saturday at 8.30 pm.
Accès
Current trends
Internet users also viewed
Enjoy unforgettable moments in La Rochelle all year round. Accommodation, activities, trips out and walks… appealing ideas for your holiday.