To move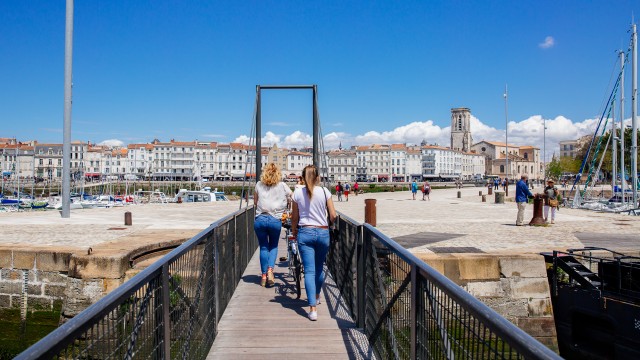 Do it La Rochelle style
To make it easier to get around during your stay, find all the different modes of transport available here so you can have a relaxing, stress-free holiday in La Rochelle. Do it La Rochelle style and go green by getting around without the car!
Why not get the train so you don't have to worry about parking? Or hop on a bus which will drop off you at the door of where you want to go. Or walk or cycle around if you want to explore the area. Or get to the islands by sea.
Practical and sustainable, these modes of transport allow you to move around La Rochelle and to get to the towns and villages in the area for lots of interesting discoveries!