SUPERSEVENS
Rendez-vous pour la fête du Rugby et la deuxième étape du Tournoi SUPERSEVENS au Stade Marcel Deflandre le samedi 20 août ! Les clubs du TOP 14, Monaco Rugby Sevens et les Barbarians français s'affronteront et se disputeront la victoire finale sur un format à élimination directe avec 22 matches dans la journée. Un essai toutes les 90 secondes soit près de 10h de spectacle sur le terrain ! Le spectacle se déroulera aussi en dehors du terrain avec des jeux, des quiz musicaux, des initiations au rugby pour les plus petits, et de nombreuses autres surprises pour petits et grands !
MATCH DE PREPARATION
Le Stade Rochelais, Champion d'Europe en titre prépare la reprise du Championnat de TOP 14. Assistez au match de préparation des Jaune et Noir face au Stade Français le jeudi 25 août au Stade Marcel Deflandre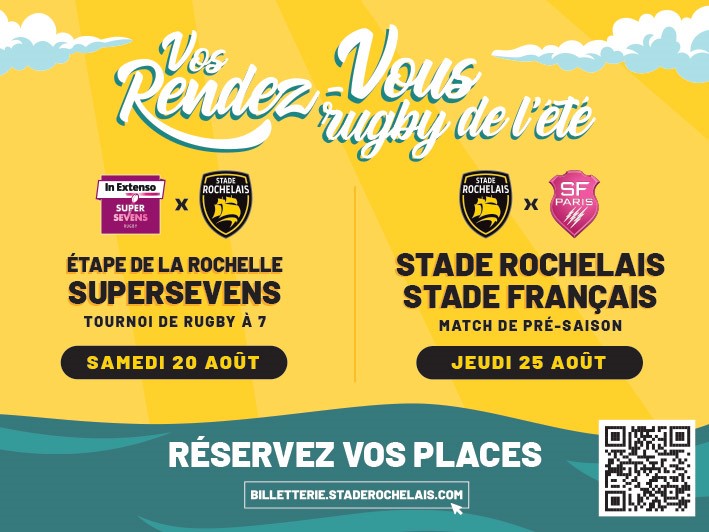 To each his own style
Recommended for you
Family, two or solo … Find smart ideas to satisfy all your desires.