Exposition "Le Mignonisme" par Philippe Katerine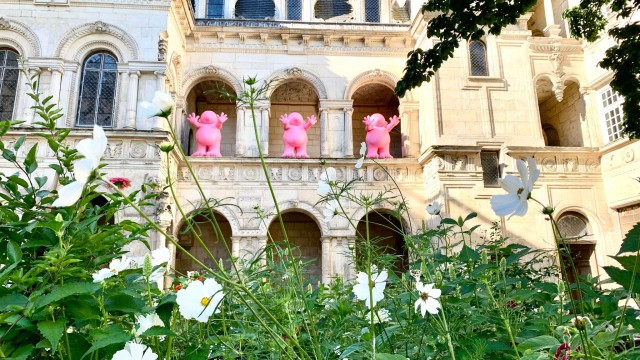 Gabriel de La Chapelle / Figure Agency
favorite_border
Surprise dans les rues de La Rochelle, Philippe Katerine et son exposition Mignonisme envahissent joyeusement la ville !
Du 13 juillet au 02 Septembre on voit la ville en rose... Même l'Office de tourisme n'a pas pu résister à ce mignonisme contagieux. Humour & créativité qui nous rappelle que tout est une question d'optique... Qu'est ce que le Mignonisme direz-vous ? Un surprenant mouvement artistique revendiqué et représenté par un seul et unique artiste : Philippe Katerine. Sculpture, dessins, peintures … Une vision poétique et amusante qui transforme le quotidien en mignosités.
Et vous, avez-vous trouvé tous les "Monsieur Rose" ?
To each his own style
Recommended for you
Family, two or solo … Find smart ideas to satisfy all your desires.