Health Pass FAQ, to enjoy your holiday in La Rochelle in total peace of mind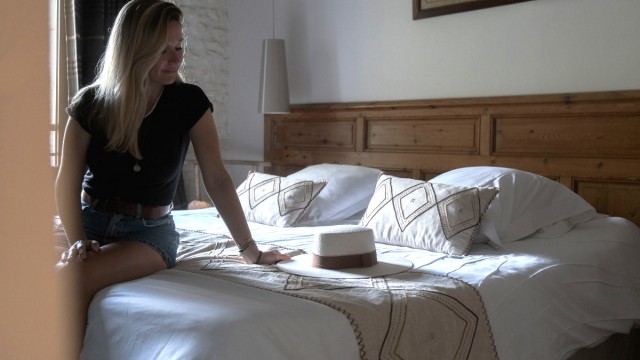 favorite_border
Last updated: 18 October 2021
Find essential information here to help you access tourist facilities in our city and support you during your stay in La Rochelle. What is the health pass? When should I use it? How do you get one? What health measures are in place and compulsory in La Rochelle? We have the answers to your questions!
Tourism and 'Health Pass'
The 'health pass' came into effect on 9 June, in accordance with the Government's reopening plan intended to support the increase in people admitted to certain events and establishments open to the public. Its use is extended from 9 August, and authorised by law, until 15 November 2021.
What is the Health Pass?
The 'health pass' is a digital certification of one of the following three health records:
Vaccination, provided that a full course of vaccination has been provided and that the length of time required after the final dose has passed 
The result of a negative RT-PCR or antigen test taken less than 72 hours prior
The result of a positive RT-PCR or antigen test attesting to recovery from COVID-19
Who is the Health Pass for?
The 'health pass' is required for adult French or foreign nationals. Its application will be extended to people aged 12 to 17 inclusive on 30 September 2021.
Where do I need to present my health pass?
See the list of locations and types of events requiring the health passr
The following are not affected:
Outdoor leisure activities that do not involve entry to places or events subject to presentation of the health pass
Sea trips on boats without accommodation and/or catering
Take-away is available without a health pass
Public transport
Taxis
Tourist accommodation that only offers accommodation will not be affected. Breakfast in these types of accommodation may be served in your room without presentation of the health pass.
Obtaining your health pass in La Rochelle
Where can you take an antigen or RT-PCR test in La Rochelle?
See all testing sites in La Rochelle
Procedure for converting your vaccination certificate into a health pass (visitors from outside of the EU)
The health pass is currently only available in European format (EU digital COVID certificate), and as such non-European foreign tourists will need to apply to convert their foreign (non-EU) vaccination certificate into a European health pass.
To do so, you will need to provide all of the following documents, in electronic format:
the application form (PDF - 27.8 kb);
your vaccination certificate, drawn up according to the rules of the vaccination country and clearly indicating the type of vaccine used;
your passport;
your round-trip transport ticket.
These documents must be sent (in pdf, jpg or png format; attachments in .zip file format will not be processed) by email only, to the address corresponding to their place of residence:
For United States nation: area1.covid-pass@diplomatie.gouv.fr 
For Canadian nationals: area2.covid-pass@diplomatie.gouv.fr 
For nationals of all other countries: area3.covid-pass@diplomatie.gouv.fr 
No request received by any other means will be considered.
More info and the downloadable request form may be accessed from the Ministry for Europe and Foreign Affairs website (site available in French, English, German, Spanish and Russian)
Sanitary measures: all concerned
See all sanitary measures in the region
The Tourist Office: welcomes you in total peace of mind
A health pass is not required to access the Tourist Office.
In the exceptional context of the fight against the COVID-19 epidemic, and according to the instructions issued by administrative authorities, the Tourist Office of the La Rochelle agglomeration has implemented a health protocol dedicated to hospitality, for all audiences:
Physical arrangements and one-way systems
Restricted capacity and social distancing
Display of sanitary measures and staff awareness
Health measures taken for welcoming guests during guided tours
Health measures in place at the La Rochelle Tourist Office
Access to Tourist Office guided tours
Les Rondes de Nuit night tours: as this tour will take you to places requiring a health pass, access to the Les Rondes de Nuit night tours will require presentation of a health pass for all participants (except children under 12, and between the age of 12-17 until 31 September 2021).
Other guided tours: the health pass is not required, regardless of the number of participants. However, tours must be carried out in accordance with the appropriate health measures such as the wearing of masks (not provided).
Tourism Professionals: here to reassure you and offer you the best possible experience
La Rochelle tourism professionals are doing everything they can to protect your health and allow you to fully enjoy your stay in La Rochelle.
Protective measures, regular disinfection, management of health passes for the teams in place, creation of adapted services and provisions ... Discover the measures in place thanks to the 'To get the most out of your experience' descriptions on our lists of restaurants, accommodation and activities in La Rochelle.
To each his own style

Recommended for you

Family, two or solo … Find smart ideas to satisfy all your desires.