La Rochelle is the perfect city to spend a stay with your love.  Enjoy to the sweetness of life and go slow mode to discover La Rochelle in love.
Good to know : La Rochelle is one of the best french cities in urban ecology !
Get rest to the Moulin d'Esnandes
In  few kilometers from La Rochelle, live a romantic moment in the best place to be. Catherine welcome you  perfectly in Moulin d'Esnandes, a good place and comfortable for romantic nighs that you will not forget. Climb the stairs of this old windmill and discover an inbelievable : a lot of artists come to relax and get inspired ! After a sweet night to the mill, admires the view and enjoy the breakfast serve in the garden for an atmosphere of the most romantic.
Take a walk at your own pace in La Rochelle
To join the city center of La Rochelle with your love, nothing is better that taking the bike and rush on bikeway that cross the urban area. On the way, make a stop to lose you in the small rochelaises street and go in search of the pretty arcade hiding everywhere in the city.  Then, direction to the famous Vieux Port (Old Habour) to climb to the top of the Tour Saint Nicolas (Tower Of Saint Nicolas) and give yourself a moment in front of the ocean.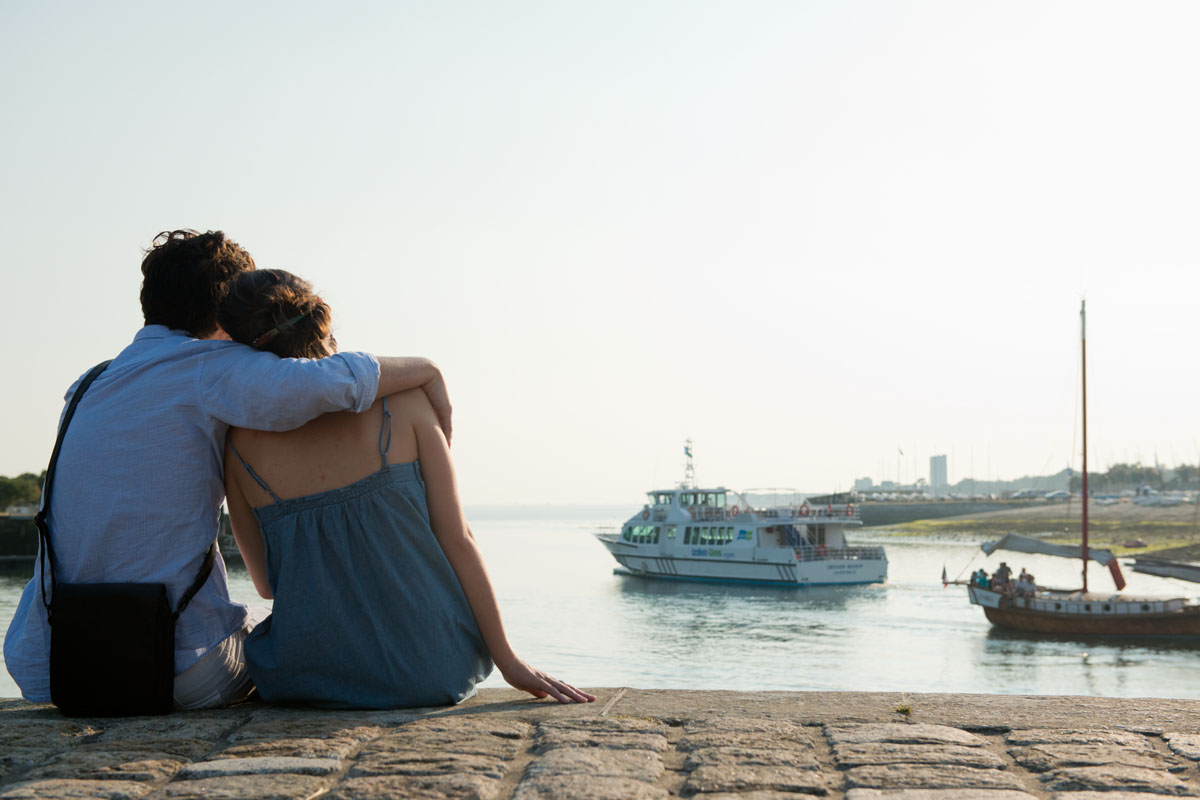 Feast on the Prao Restaurant in love
After so much effort, it's time to sit down ! We meet you at 10 rue Saint-Nicolas to discover the Prao Restaurant. You will love the intimist and industrial atmosphere of the place, perfect for getting together ! On the menu : fresh and local products, vegetarian choices and organic ingredients....what more can you ask for ?
Prao Restaurant
10 rue Saint-Nicolas
17000 La Rochelle
05.46.37.85.46
To try other restaurants in love in La Rochelle, go to here : ici !
Go green at  Parc Charruyer 
For a little natural parenthesis, we go to the Parc Charruyer, the real green lung of La Rochelle ! Here, it is the landmark of lovers who looking for a freshness and bucolic scenery. Take a walk along the flowered paths of this green area to the plage de la Concurrence (beach), and let the ocean spray create the perfect romantic atmosphere .
Get together in love at sea
Finish your day in the most beautiful way : take a trip with a boat with your love. Imagine yourself with your favorite person in La Rochelle, on a catamaran with the sunset... With this, you can eat enjoy a dinner on the water : a magical moment to live with two !
Coup de coeur : Extend the moment and book an unusual night on the ship. Romantic atmosphere guaranteed !
18 rue de la Trinquette
17000 LA ROCHELLE
infos@kapalouest.com

Our selection for a romantic weekend in La Rochelle :
• Restaurant Omelette Délice (€)
2 rue des Cloutiers
17000 La Rochelle
05.46.44.21.44
• Restaurant La Fleur de Sel (€€)
45 rue Saint Jean du Perot
17000 La Rochelle
05.46.41.17.06
• Hôtel et SPA du Château (€€€)
123 avenue du Clavier
17140 Lagord
05.46.07.91.42
• Ferrière Catherine - Le Clos Bleu (€€)
3 rue Rougemont
17000 La Rochelle
06.43.04.90.11