Take a segway tour in La Rochelle
You already know the inescapable from La Rochelle ? But are you sure to know the city and all the secrets ? Let explore La Rochelle unusual with ours bests advices.
Do the experience to visit in Segway ! But what is it exactly ? MMais qu'est ce que c'est exactement ? the segway, this funny machine cross the street of the city center in La Rochelle for a good walk ! Follow your guide and discover the towers of La Rochelle, the Old Port and the Big Clock as you've never seen them before.
Conditions to practice the Segway ?:
Minimum weight: 45 kg - Maximum weight: 118 kg
Forbidden to pregnant women
Not recommended for people with an inner ear problem
 
Discover the restaurant : Yole de Chris
After a day strolling on the beach, what better than to feast on the sea? Direction Yole de Chris, little brother of the restaurant Christopher Coutanceau and offers a relaxed and refined atmosphere. In a modernized fishmonger's atmosphere, the menu gives pride of place to seafood and marine specialties. A good time to share as a couple or with friends!
La Yole de Chris ?
Plage de la Concurrence
17000 La Rochelle
05 46 41 41 88
Boat trip with Kapalouest
Do you feel like a sailor? Go on an adventure during an outing with Kapalouest! From the unusual night on board to the excursion to Fort Boyard, choose the formula that suits you and live a magical moment aboard the boat. If you feel like it, it's also possible to enjoy a dinner on the open sea: a magical experience! So, do not wait any longer and all aboard boarders!
The unusual excursion ?
Book a trip aboard the Columbus, legendary sailboat of the Vendée Globe which has also been used by the WWF and Sea Shepherd for their awareness campaigns.
Go on adventures at  The Peak
To change traditional family outings, come and test The Peak, the brand new adventure space in Angoulins! On the program: climbing, tree climbing, climbing fun and much more! Enough to occupy all your small tribe or organize private events in an unusual setting.
The Peak ??‍♂️
26 avenue des Fourneaux
17690 Angoulins
05 46 31 38 83
Visit the Maritime Museum
And if you go to visit the Maritime Museum? Hop aboard this old ship for an incredible experience. After a tour of the exhibitions, take the opportunity to enjoy a drink at the bar: with a small plate of tapas and views of the towers of La Rochelle, we bet you will make your new headquarters! (Be careful, the boat is only accessible during sunny days!) Surely one of the most unusual tours in La Rochelle!
Le Musée Maritime ?
Quai Seinac-de-Meilhan
17000 La Rochelle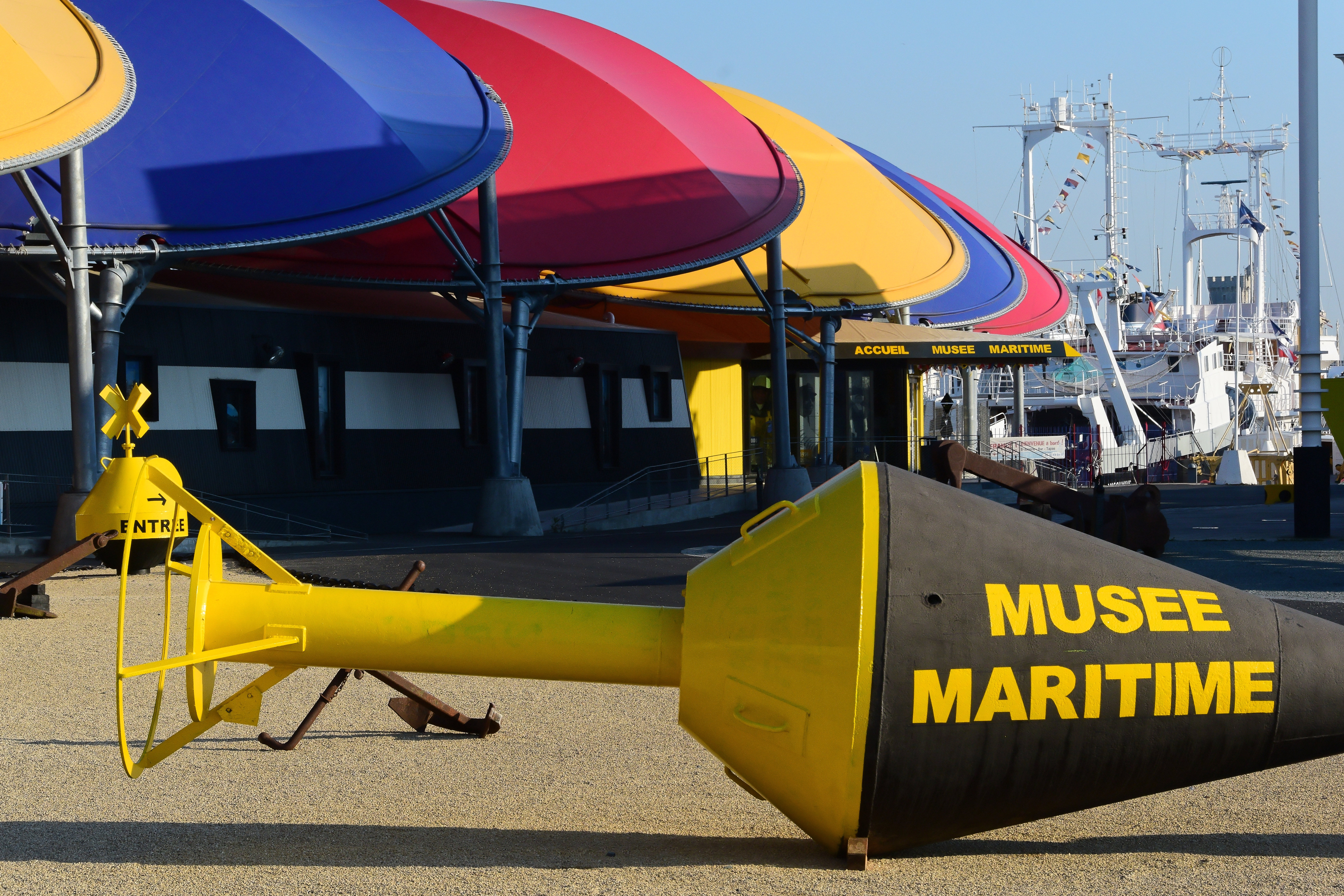 Unusual accomodation La Rochelle ?
• Hôtel La Fabrique €€
7-9-11 rue de la Fabrique
17000 La Rochelle
• Un banc au soleil  €€€
25 Quater rue du Port
17137 Marsilly
• Lodges du Château €€
6 route de la Mazurié
17220 Saint-Christophe