Concert France Bleu La Rochelle - "Les Talents de l'Ouest"
réserver en ligne
51, boulevard de la République
17340 - Châtelaillon-Plage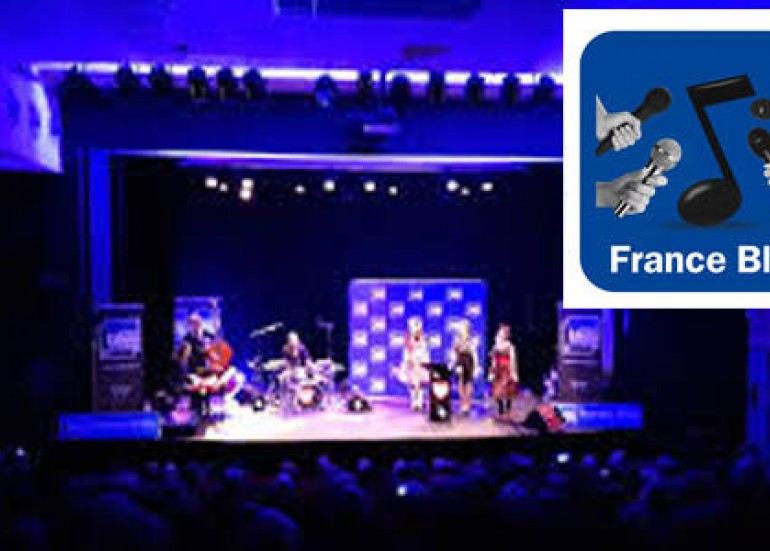 France bleu La Rochelle and the Beauséjour stage present the Talents de l'Ouest concert, on Thursday, December 2nd at 8:30 pm !
FRANCE BLEU LA ROCHELLE EVENING
"THE TALENTS OF THE WEST"

For the 5th consecutive season, France Bleu La Rochelle and the Scène de Beauséjour offer you an evening of music and song with the "Talents de l'Ouest",
young artists from our region to whom we offer, for one evening, a great visibility on our stage in châtelaillonnaise.

This evening, hosted by Daniel Gimeno, is the promise of a joyful, warm, festive and quality moment, so come and applaud and support our artists!

And because Beauséjour and France Bleu have a heart, this concert will be organized for the benefit of a local charity.
This translation is generated automatically
Adequate translation ?
Your request has been taken into account
Périodes d'ouvertures
Thursday 2 December 2021 at 8.30 pm.
Prices
Free to participate.
Accès
Cet organisateur propose aussi
Current trends
Internet users also viewed
Enjoy unforgettable moments in La Rochelle all year round. Accommodation, activities, trips out and walks… appealing ideas for your holiday.